Hello All,
Does anybody know the bolt size and pitch of the colimation bolts in the old Ken Novak secondary cell?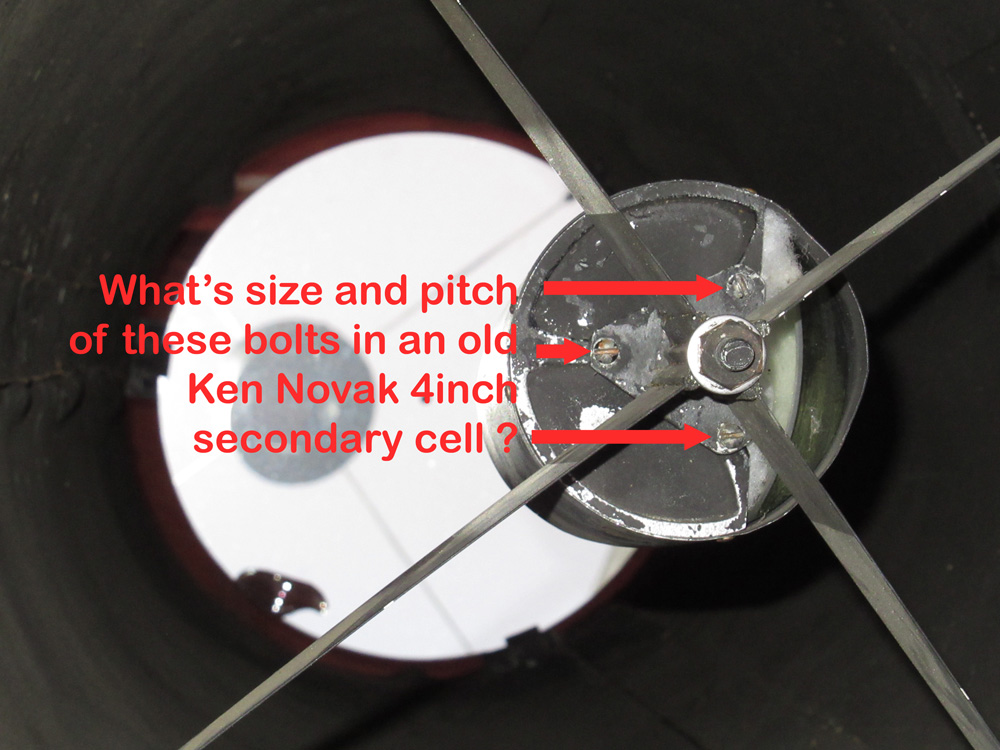 Why am I asking such a dumb question? This is our club scope which is at a site 2hrs away from me. I would like to know the bolts size without having to drive there, then drive to the hardware store and then drive there again to install new ones with hex socket heads, or knobs.
Any help is appreciated.
Thanks & Clear Skies,
Gert
Edited by Gert, 24 June 2019 - 01:55 PM.