Finally got a presentable result using my new, first telescope (WO GT81). My fellow astrophotography friends and I are surprised at the amount of red the unmodified D5300 was able to pick up. Almost makes me wonder if it's worth modifying at all.
Please offer critiques and advice for my resulting image. I am still very new to this hobby (6 months since pointing the dslr at the sky for the first time) and am learning processing tips and tricks with each imaging session.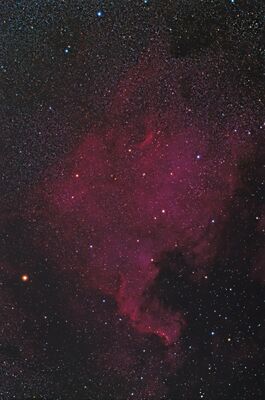 Scope: WO GT81 w field flattener
Mount: Skywatcher EQ6-r Pro
Camera: Stock Nikon D5300
Filter: Hutech IDAS LPS-D1-N5 CLS Filter
Lights: 61x120" Unguided
Darks: 15
Flats: 30
Bias: 15
Edited by AstronoDon, 24 June 2019 - 09:46 AM.