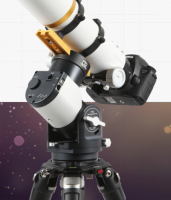 The Rainbow Astro RST-135 "Weightless Mount" is available for ordering at Deep Space Products.
The Rainbow Astro RST-135 uses a drive system new to small telescope mounts to drive both axes. Strain wave gears are commonly used for industrial robots. Strain wave, or harmonic, drives are based on the elastic mechanics of metals. They provide high reduction and high torque in a compact, lightweight package. In addition, the drives have essentially zero backlash with a long, sinusoidal error that makes them perfect for guiding.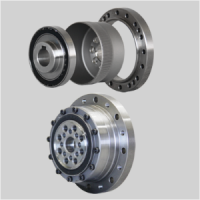 Due to the high torque of the strain wave gear and motor, counterweights are not needed for loads under 30 lbs. (13.5kg). Strain wave gears are commonly used for industrial robots. The mount weighs only 7.28 lbs. (3.3kg) and measures only about 5.1 x 4.7 x 7.5 inches. With the RST-135, volume and weight of the mount is no longer a problem for traveling astrophotography and visual astronomy. The mount is even small enough to fit in side of the case of one of the recommended tripods while still attached to the tripod.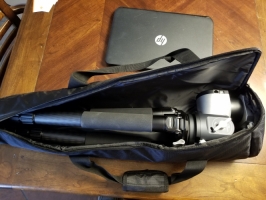 At Deep Space Products, we specialize in putting together complete astronomy systems. We can put together your complete custom traveling astronomy/astrophotography dream kit. We can use Takahashi and Stellarvue telescopes, QHY cameras, Mission Control computers, Starlight and Optec focusers, etc. purchased from us or pieces that you supply. Below is an example of a cable-less setup that includes an 80mm refractor side-by-side with a 50mm refractor, one scope guiding while the other is imaging. Also shown is a complete PC for operating the mount, cameras, and an automated focuser that can all be connected to a remote laptop via a small travel router. The entire system is powered by a Lithium Polymer (LiFEPO4) battery mounted on top of the 80mm scope, eliminating the need to run a power cable up to the mount or other equipment. The imaging system can be removed from the mount by disconnecting two cables and then transported complete, or it can be completely disassembled without tools for transport.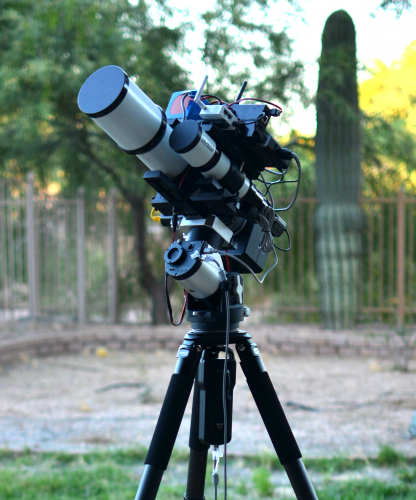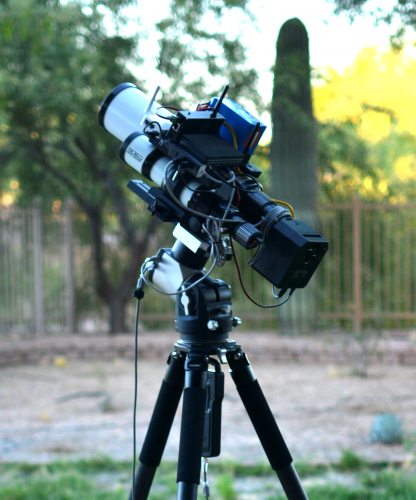 Come and see the Rainbow Astro RST-135 Weightless Mount at Deep Space Products and discover what you can do with the smallest portable visual and imaging systems today.