Here is my attempt at the Crescent Nebula (NGC 6888). Also captured the very faint Soap Bubble Nebula in the lower left of the image! It's hard to spot unless you know where you're looking.
Captured using a Celestron RASA 11", ASI1600MM-C camera, and Baader f/2 highspeed narrowband filters (Ha and OIII).
45 x 60 seconds per filter.
50 dark frames.
Edited in PixInsight and Lightroom.
Thanks for looking!
Also on my website here: https://www.nightsky...m/astro-images/ and Astrobin: https://www.astrobin.com/411685/B/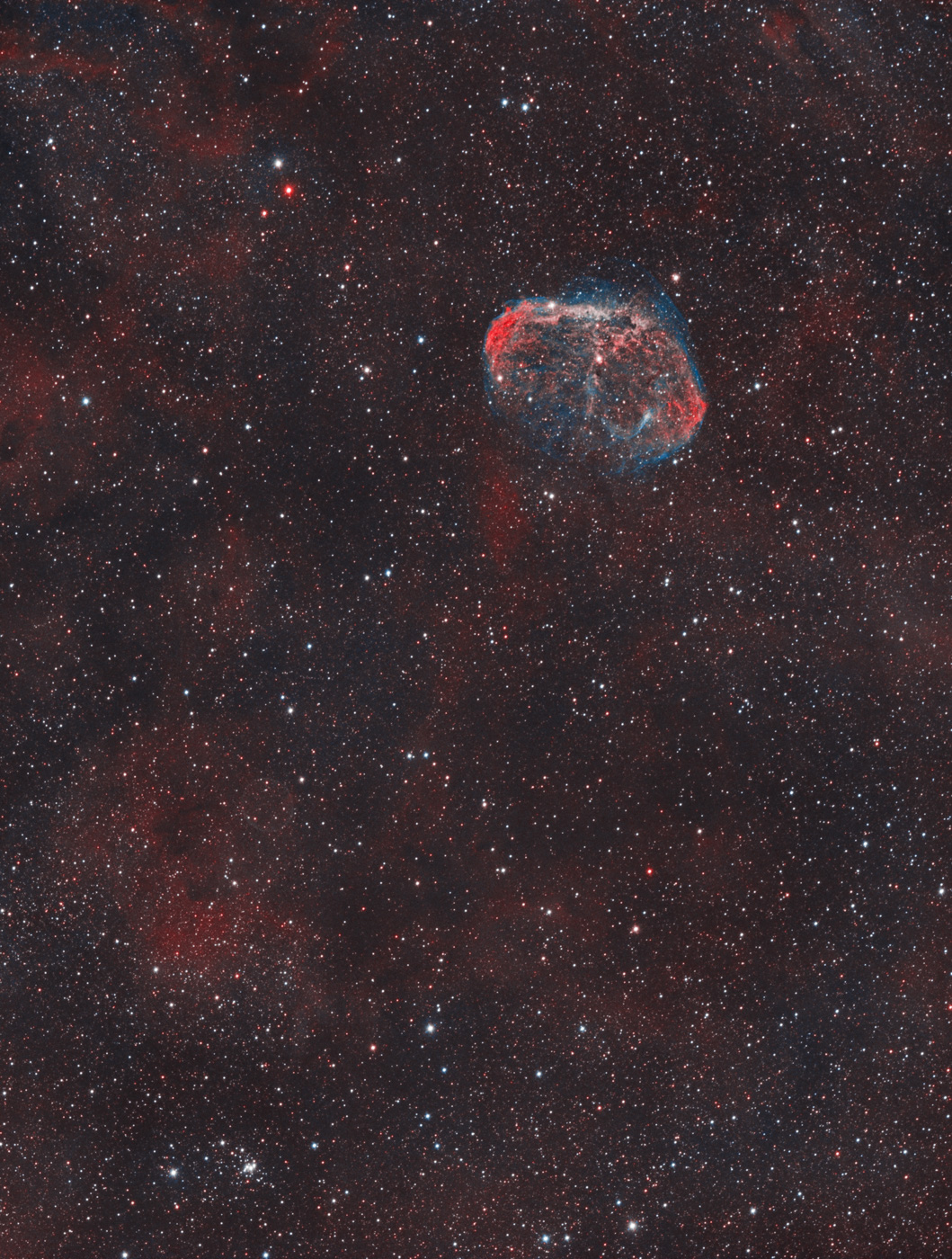 Edited by danielgallo, 24 June 2019 - 10:59 PM.