I'm not sure what bad seeing looks like for everyone, but I've gotten to characterize bad seeing through the jet stream over the Red Centre over the last three years. There are many spatial and time frequency components, and the worst obliterate Jupiter into a mass of incoherent points. But last night's low spatial frequency distortion was the worst I've seen it. Here's 20 seconds of pure enjoyment at roughly real-time playback: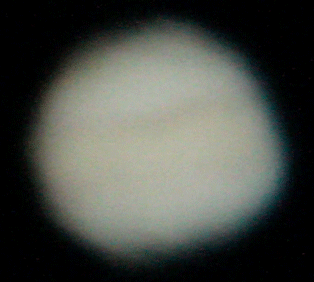 And this was through a 7-inch aperture 40˚ off the horizon! Trying to put words to it, it now looks to me like a bunch of cats fighting in a burlap sack, with the escalating violence causing occasional rips in the space-time continuum.
Hope your seeing is better—MUCH better!
Cheers,
BQ