Dear all,
these days we have a sunny and hot summer over here. Today I tried to capture the "aura" of the sun caused by some dust in our atmosphere when doing the pastel sketch of the H alpha solar disc. I spent almost half an hour with the solar disc and its aura and then just 15 minutes for the proms and filaments. So here's the result: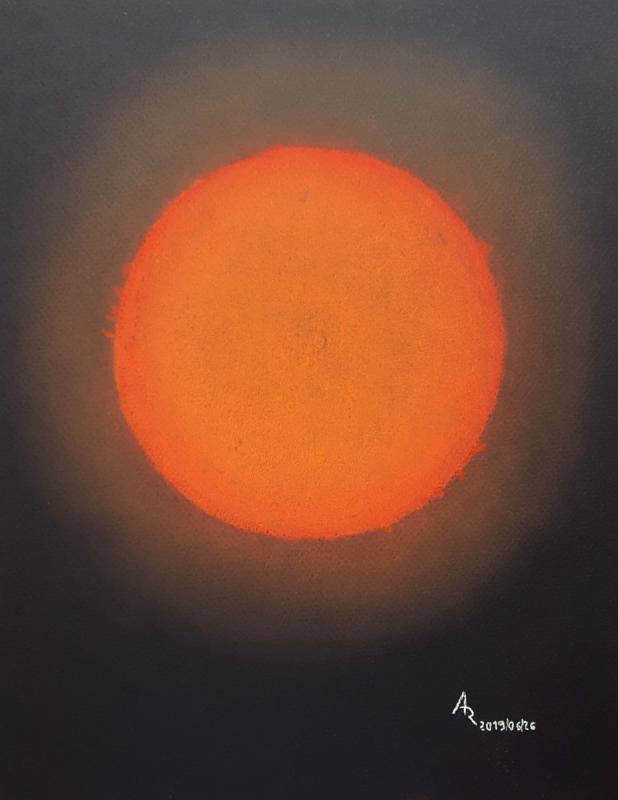 Telescope: Lunt LS50THaB600PT
Eyepiece: Celestron X-cel 10mm
Date & Time: June 26th, 2019 /1030-1115 CEST
Location: home terrace, Dusseldorf region, Germany
Technique: red and orange Koh-i-Noor pastels and pastel pens on black Canson Mi-Teintes pastel paper
Size: 24 x 32 cm
Clear (and sunny) skies!
Achim
Edited by acr_astro, 26 June 2019 - 05:08 AM.