A/c duct work completed today. Tomorrow I'll install the last couple of pieces of insulation, the 4 toggle hold-down clamps for the roof & probably the 32' LED strip lighting. The only thing left after that will be some kind of fold-down shelf for my laptop. I also wouldn't mind some kind of hand crank rope or chain system to open & close the roof but that's not needed immediately.
I also need to build a small ramp so that I can roll my 14" Dob in for storage & back out again to image/observe. Of course the CEO is still waiting for me to redo the outside rocks & edging ....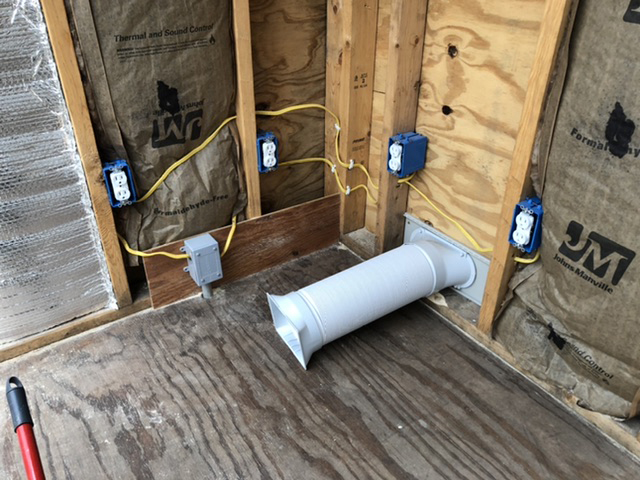 Edited by nimitz69, 31 December 2019 - 08:27 AM.