Hi All,
I am very interested in any Mods that you guys have done to your Cats. (they are so Versatile)
My Celestar 8 has these Mods.
Custom 16" spreader tray with four 2" EP holes.
Meade ETX60 Finder with Rings
Laser pointer (green)
I LOVE THIS CELESTAR 8
SUPERB OPTICS !!!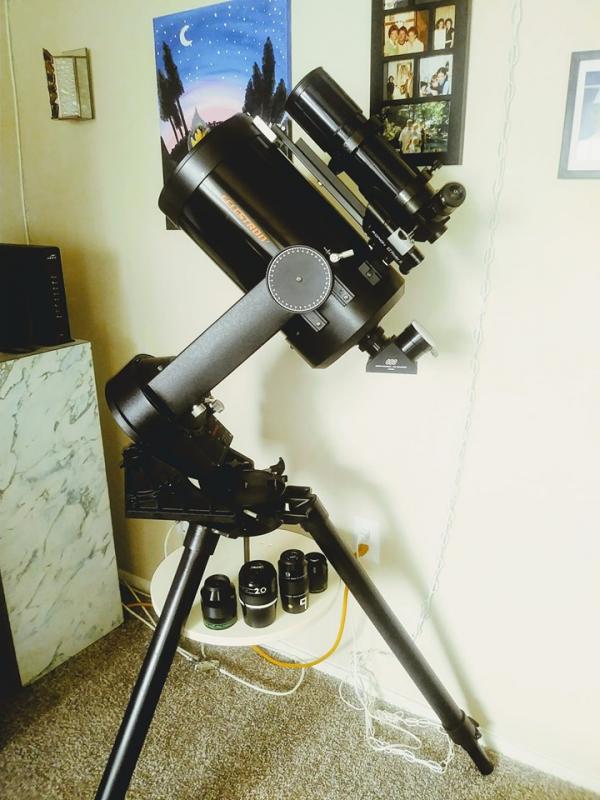 Mark