So I've been having fun with the new setup, a Stellarvue SV80 Access ED Apo, with .8x FF/FR. Sitting atop an Atlas mount with Rowan belt mod.
I tried to do a good job with cable management. Got most of the cables tucked away. Using a cheap Power Pole distribution block to power everything.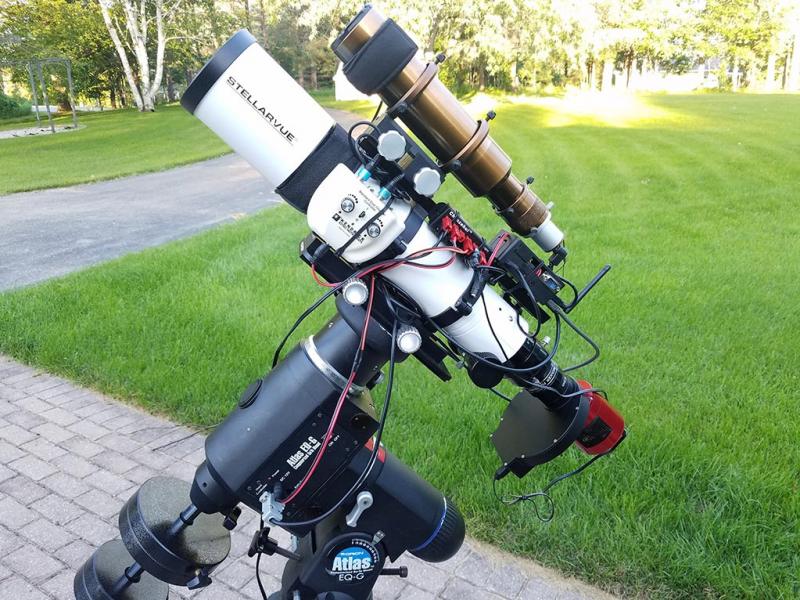 My Raspberry Pi runs everything. It even has a stepper motor controller, for controlling autofocus. That's what the DB9 connector is for on the Pi.
The guidescope uses clamps to attach to the main OTA's dovetail. The reason for the clamps, and not just screwing the rings directly to the dovetail, is because I want to easily move the guidescope to my other OTA, the Orion 8" f/3.9 astrograph.