An imaging session much like the
morning before
, but with less frustration and captured at home for once!
Also, it's crazy to me that the series of imaging sessions that set me behind processing and posting were a year ago. Still recovering from that, but now I'm almost caught up with processing and still getting there with posting them.
Telescope: Celestron C8 EdgeHD
Camera: ZWO ASI174MM
Barlow: Celestron X-Cel 3x
Filters: Orion Red, Orion Green, Orion Blue
Click for full size & details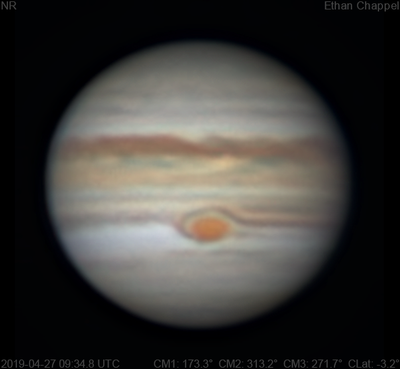 Edited by AstroEthan, 12 July 2019 - 12:17 AM.