I was looking at the moon which was thankfully looking good because it was happily washing out most everything else.
I wanted something to show the people at work and then I figured, hmm I wonder if I can just hold my iPhone over my eyepiece like I have heard some people say to get something to show the people at work. Its just an SE and not the fancy new iPhones with a better camera.
I would be beaten with a stick on the Pentax forums for this half-assery since I have a fairly new full frame Pentax DSLR that I have never tried using for this. (I'll get around to it)
This is unedited (I didn't even change the file name) using whatever settings the phone decided to use (I never even looked at the exif) with my ES 127mm, baader diagonal and 5.5mm on the manual alt az mount.
The actual view was clearer and higher magnification I may have introduced some fuzziness due to lens tilt. Kinda impressed at the clarity and absolute lack of false color this setup produces viewed live. (not with camera that is)
On the plus side this has somewhat inspired me look into attaching the DSLR to the scope. My CPC800 would probably be the appropriate choice since I do have the heavy wedge for it but its out of commission until I get around to doing a CLA on it to fix issues.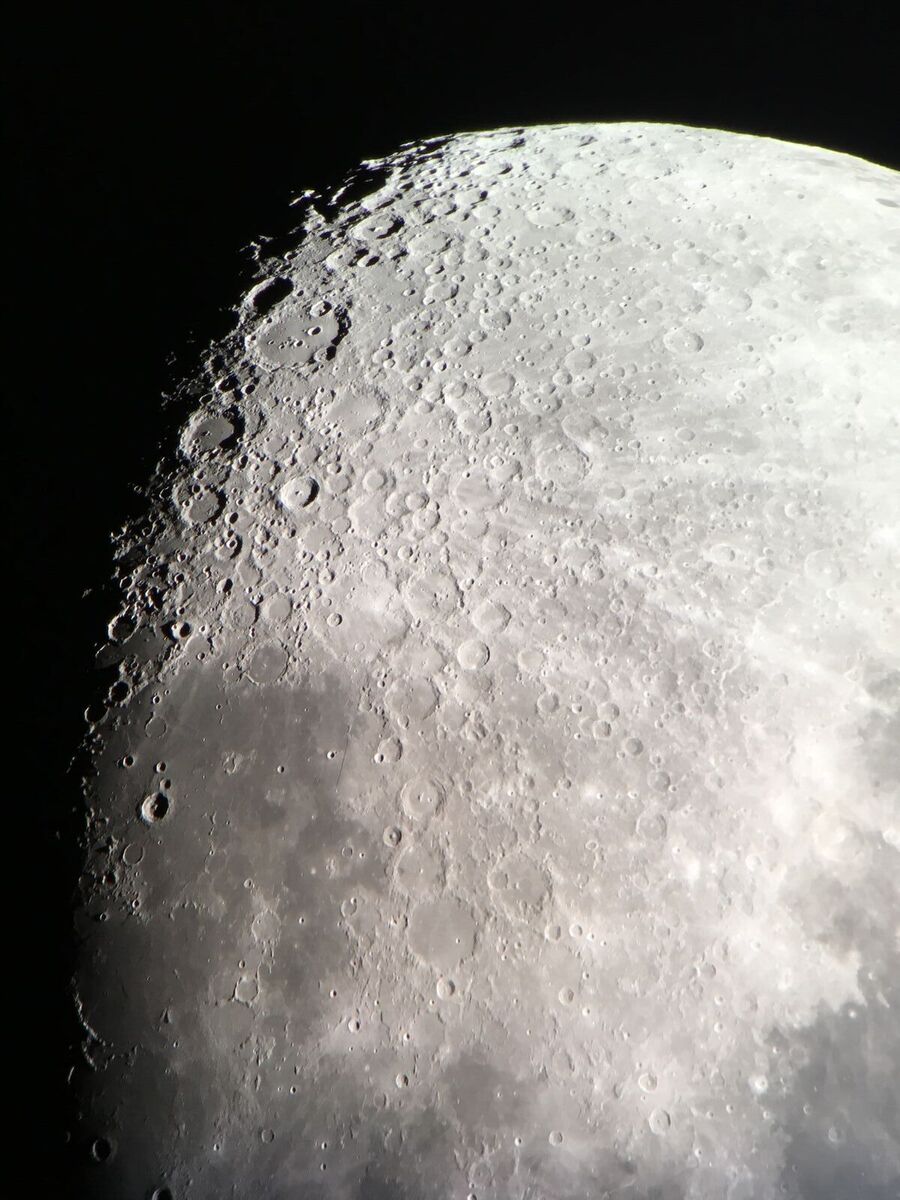 Edited by PPPPPP42, 12 July 2019 - 09:54 PM.