G'day all,
I wrapped up processing on my second Jupiter session last night, and I noticed a red dimple in the southern polar region that persisted across frames: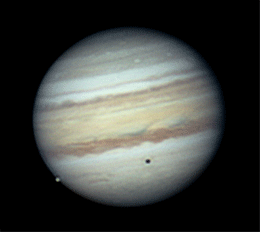 I've seen plenty of weird stuff in the northern polar region, and I've seen dozens of white ovals in the south…but never anything red in the south. A zoom-in on the über-stack shows it to be just in the red and green channels (with practically nothing in the blue):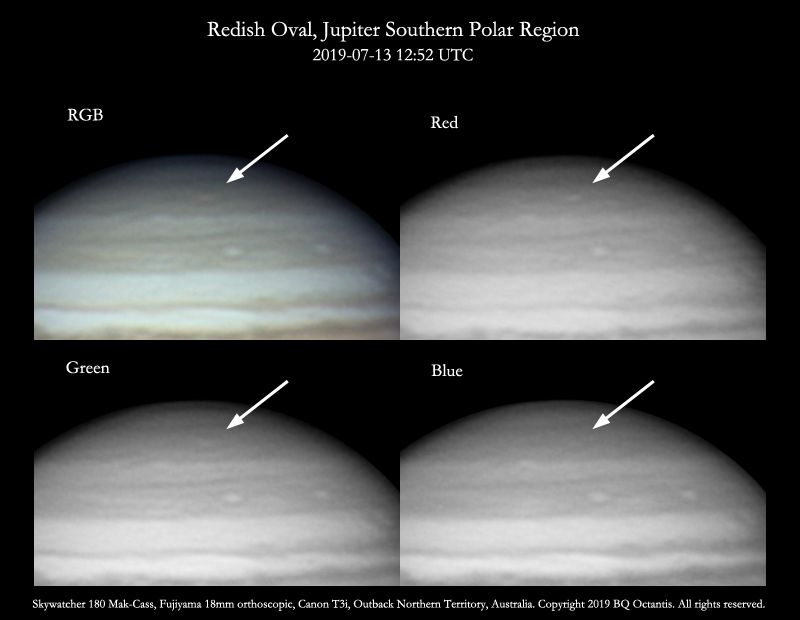 It looks to be lined up with the meridian hosting Europa's shadow (CMI 220˚, CMII 131˚, CMIII 111˚). Anyone care to take a shot?
Wondering,
BQ
Edited by BQ Octantis, 13 July 2019 - 11:27 PM.