G'day all,
I took another stab at chasing the mythical red oval in the southern polar region. Catching it tonight required imaging well before nightfall (sunset was at 08:35 UTC). Fortunately, Jupiter was at 31˚ elevation when I caught it. To my surprise, Ganymede emerged from a mole on Jupiter's limb while I imaged: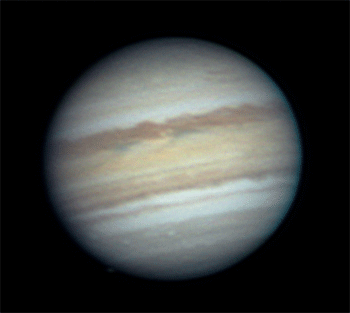 Jupiter, Oval BA, Red Oval, Ganymede 2019-07-14 08:48-09:08 UTC
Skywatcher 180 Mak-Cass
Fujiyama 12.5mm orthoscopic
Canon T3i (8.1 fps)
The southern polar region didn't derotate well, so I had to kludge it a bit—the result is offset slightly from the rest of the image (but at least it's sharp):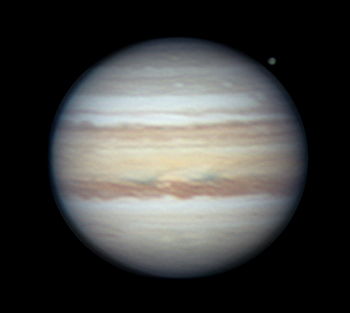 08:55 UTC
The color is subtle, but the hue difference comes across if I drive up the saturation: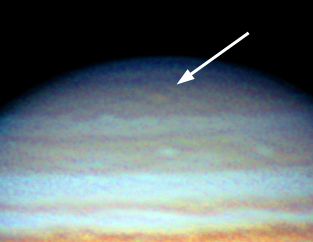 I'm curious if all these ovals have designators…
BQ
Edited by BQ Octantis, 14 July 2019 - 08:12 AM.