Hello everyone,
I'm the owner of a CEM60, I'm using it mostly with a Explore Scientific 127 mm Triplet Apo Carbon Fiber.
https://explorescien...in-carbon-fiber

I have to say that this mount is very hard to balance. I know balance in astrophotography is a well known difficult subject
but I think this mount is harder to balance compared to others.

I used the very same telescope/accesories with a Celestron AVX I already own and I felt that it was way less harder to balance with the same setup.
I had to do a extensive research how to achieve a good balance with the CEM60; and what I found is that several people had to use extra
accessories or made-up components to achieve that balance.

I already looked at this
https://www.youtube....h?v=X8w77MrpB3o
https://www.cloudyni...-cem60-wvideos/

I applied some of the same solutions and I put some fenderwashers like this: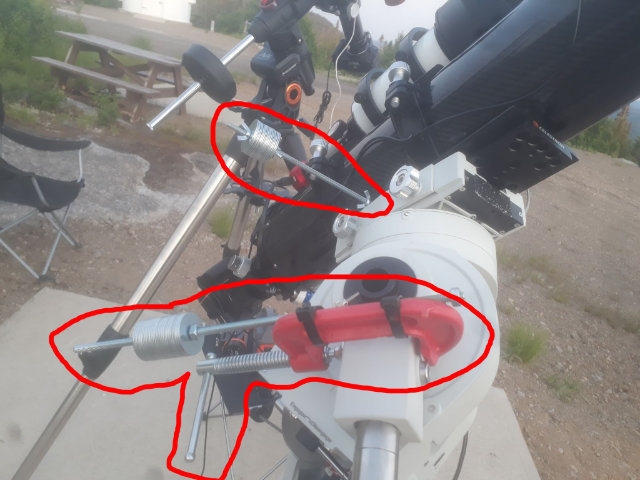 But even with that, sometimes work, sometimes doesn't. And if I did some tiny mistake like not put the focuser in the right place or forgot a single tiny cable, the mount
get unbalanced awfully and I have to start over.
Then I decided to give a try with another scope I have on the CEM60, the Explore Scientific 80 mm Carbon Fiber. Its really so much smaller than the other.
https://explorescien...tic-refractor-1
- With the Celestron AVX, bum !!!! 5 minutes, it's balanced. No pain no suffering at all, only happiness and I got enough time to do a party and invite everyone.
- With the CEM60 , I gave it a try, can't achieved yet. I'm still hitting my head on the wall....
Then I asked IOptron for support and they came back with this: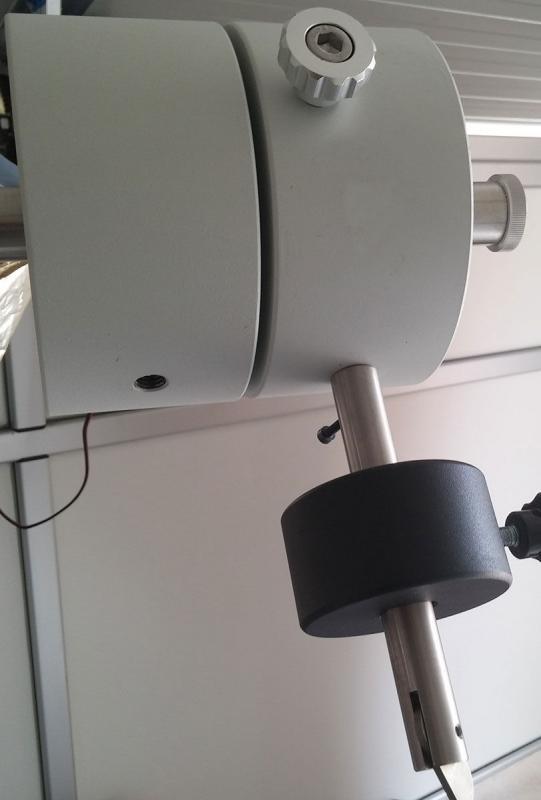 Another extra accessory .... and I'm not 100% satisfied of the IOptron's support....
Bottomline: my questions for you guys are the following:
a) Do you know some method or accesories to make easier the balance process of this specific mount ?
b) It is worth to continue to invest time and money with this mount ? As I previously mentioned, doing a research I found that many people have the same troubles balancing this
specific mount, and I already spent several nights dealing with this issues, loosing night time and almost not achieving a good balance. May I shall sell it and buy a better mount,
I don't know... after some months of having it I'm running off of patience...
c) Maybe I'm doing something wrong ?
I have to clarify: I'm not looking the holy grail perfect balance with this mount, only a decent good balance.
Thank you for your help !
Regards