I have been using the Skywatcher AZ-Gti for about a month now, and although initially it was pretty good, it has developed a significant amount of backlash on its declination axis. This is a well documented subject on CN. So, against all odds and other people suggestions on CN to just leave with it, I had to find a way to make it at least more acceptable. That is just the way I am built.
Thus, I am making this tutorial on how I did it. It will require patience and I'd say intermediate tinkering skills. Make sure you understand that you do this at your own risk!!! You break something the mount is finished. I'd say the entire endeavor took me somewhere between 2-3 hours, but I am quite handy.
Tools you will need:
- a mid to large size flat screwdriver
- a small flat screwdriver
- 1.5 mm (metric) Allen key (hex key)
- a small Philips screwdriver, it needs to be able to reach into small holes to about 1/2 - 3/4 inch
- optional - some machinery grease
- favorite drink
The very first thing you want to do is to disconnect your mount from any power source. If you use a 12V battery make sure it is unplugged from the mount, if you use batteries remove them all!
Second thing, untwist the declination knob all the way until it comes separate from the mount. From here on you will void the warranty of your SW mount.
There are six fairly small screws that hold the black plastic cover onto the white metal housing. You need to remove this plastic cover in order to gain access to the inside of the mechanics so go ahead and remove them. I have marked them on the following images.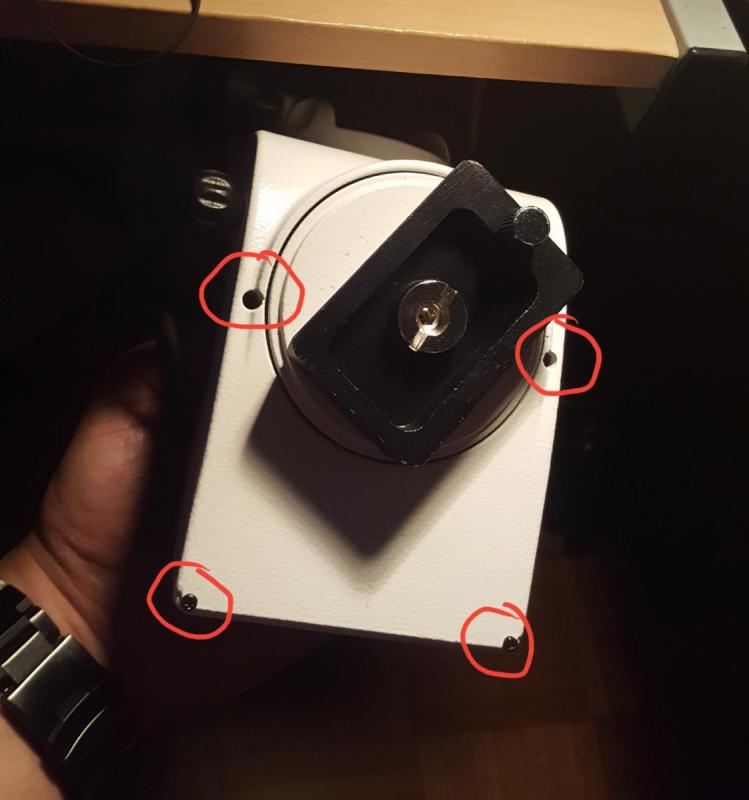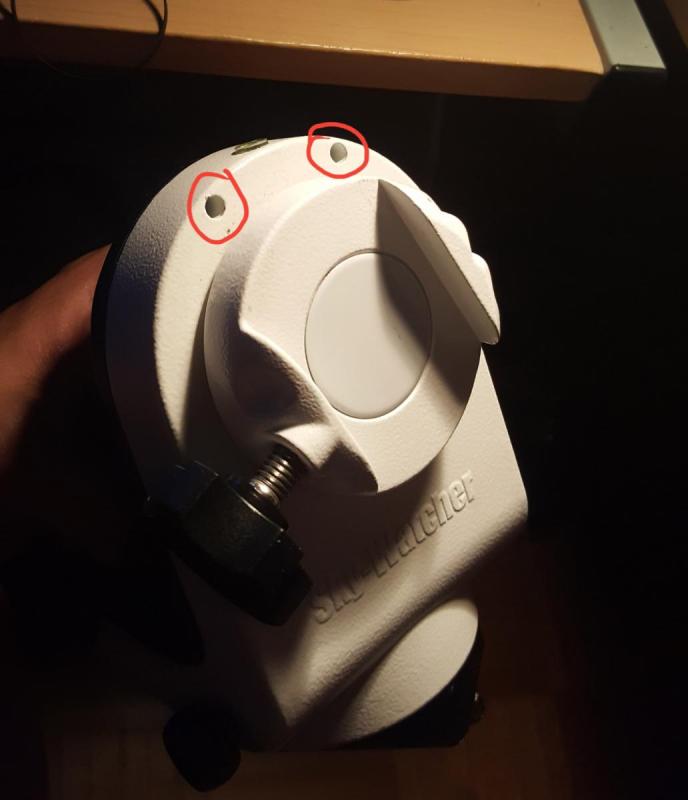 Now, carefully remove the plastic, there are wires running to it. You don't want to break any of these cables!!! On the inside you will see two large gears, one for the declination and one for the right ascension axis on each side of the mount along with their motor drive unit. After some investigation and trial and error, I found out that contrary to the belief out there the issue is not located between the declination gear and its driving gear. Its location is in the motor unit's gearbox. See attached image...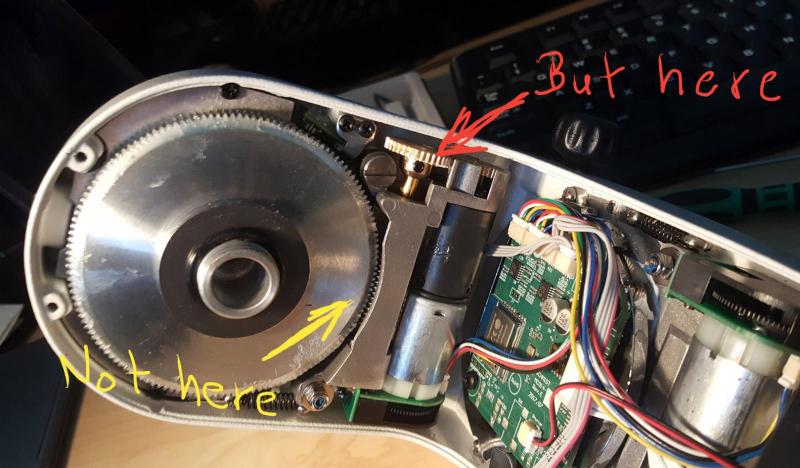 To illustrate the amount of backlash that was in the gearbox, click on this link. It is a considerable amount and something PHD2 was unable to cope with... understandably.
Edited by moxican, 16 July 2019 - 12:51 AM.