Got a better night, imaged M13 again, reduced subexposure to increase dynamic range, increased number of subs. I could now stretch more, got more of M13. CN jpg below, you can switch between the 2 versions on astrobin here.
https://www.astrobin...3196/B/?nc=user
Also did the Pelican (I like the "Bunny" orientation). Fullsize and acquisition details here.
https://www.astrobin...414868/?nc=user
Yes, I used the Celestron broadband light pollution filter. Nobody tell Jerry Lodriguss, OK? <grin> The RASA pulls down enough light to handle the loss of signal, but I'm not sure I like the color. The Pelican is in position for some time, I'll try it without the filter. The Pelican is the right target for the filter, anyway.
I'm also using the Celestron electric motor for focus, like it. Now I need to get autofocus working.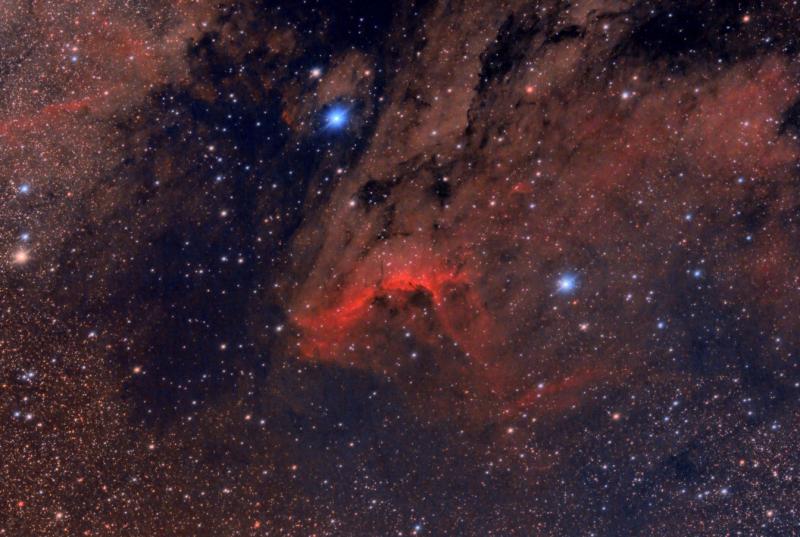 Edited by bobzeq25, 16 July 2019 - 12:54 AM.