I've finally managed to collimate my GSO 10" RC for imaging.
it seems like now that the scope is colimated, the focus is soft. Much softer that it was before
anyone experience this or have any input as to what to look at next?
The 3D collimation view from about 50 frames shows me collimation is the best i've gotten it so far.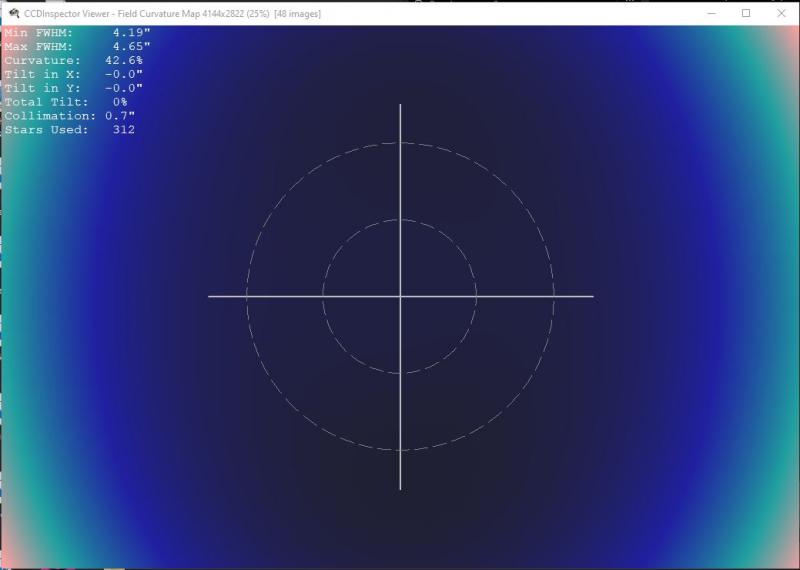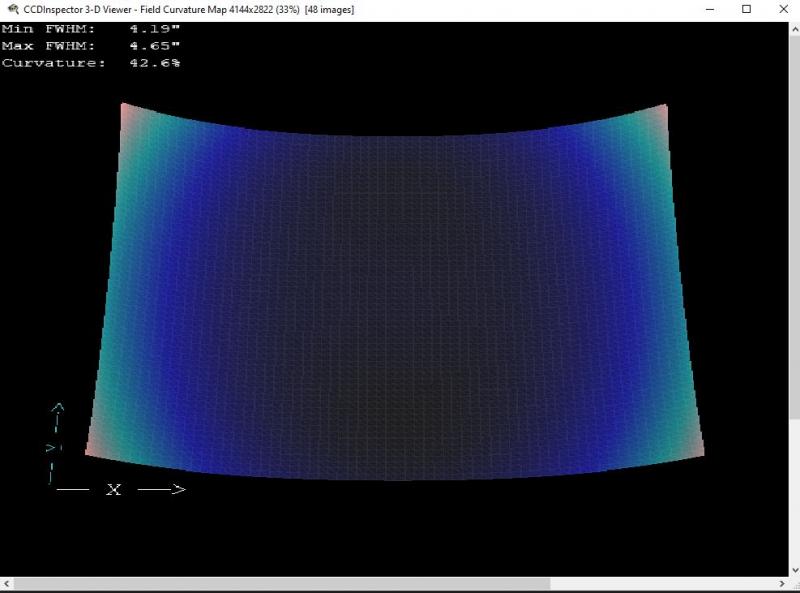 BUT - now that i have round stars across the field, the telescope doesn't focus as well as it used to. it's just soft
Previously I could get FWHM 3, but now FWHM is more like 7-8.
I use automated focusing routines in SGP and have an FLI atlas focuser. I've been using both for quite a while, so i don't think it's an error in focusing procedure. the scope just seems soft.
also FYI i've been talking about collimation for a while but I think i have a handle on it now.
Collimation was painful and took many nights and hours of experimenting. After using many (all?) of the various tools and techniques (glatter laser collimator, hotech, takahashi, etc.) what worked for me is the real-time collimation tools in CCD Inspector.
Edited by bvalente, 16 July 2019 - 02:40 PM.