G'day all,
For a mild jet stream (15 m/s and slowing), seeing was pretty abysmal for this evening's GRS transit. There was a near-constant, very high-frequency component to the turbulence that prevented sharpening on the screen. I couldn't get the leading edge of Jupiter's disk sharp at all, and Io barely registered, flickering brightly every once-in-a-while. Thankfully, there was no fast tilt component, so I had no trouble keeping the disk on the screen…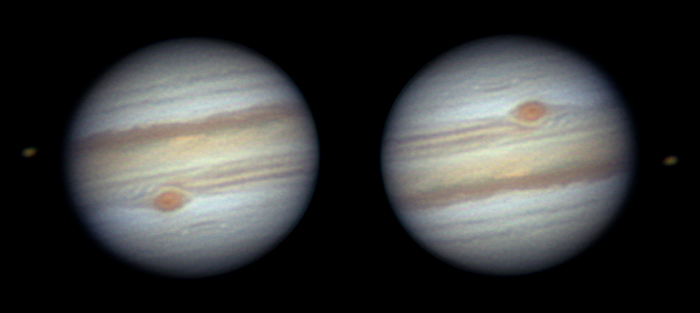 Jupiter 2019-07-17 10:49 UTC
Skywatcher 180 Mak-Cass
Fujiyama 12.5mm orthoscopic
Canon T3i (8.6 fps)
There's most certainly some blue getting churned up upstream of the GRS…
Cheers,
BQ
Edited by BQ Octantis, 17 July 2019 - 08:20 AM.