Hello,
Here is a picture of the July 16th Partial Lunar Eclipse that comes out of a series of 1400 images I used for a TimeLapse.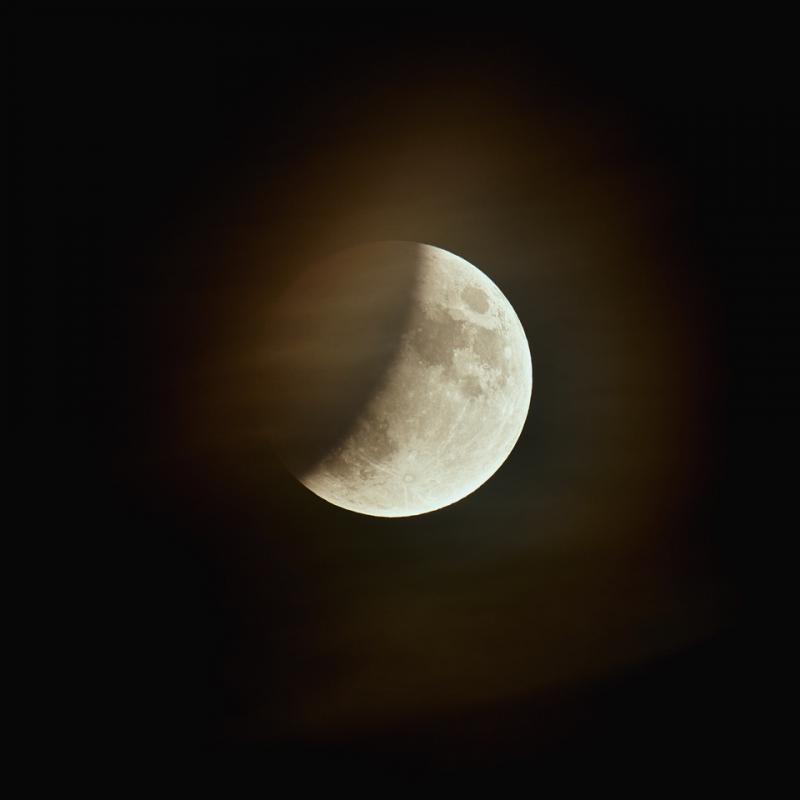 TIMELAPSE Link
The purpose of this TimeLapse was to "materialise" Earth shadow. We usually don't realise that the Earth umbra extends 1'400'00 km (870'000 mi) into outer space (source:wiki) because we generally can't see it. But Earth shadow is revealed during a Lunar Eclipse.
Seen from Fribourg/Switzerland
The sky was veiled with cirrus clouds but I am very happy that the phenomenon was still visible.
Kind regards,
Nicolas SOLDATI
Edited by soldatispace, 17 July 2019 - 11:53 AM.