Work has been unbelievably busy lately, which hasn't left much time for imaging (let alone processing).
I do have a backlog of data from early in July I'm still trying to get through, but I had to break with chronological order after capturing some data for Jupiter last night - the feature that I believe BQ has dubbed "the blue streak" was immediately evident during that imaging session, prominent even in the grainy raw frames coming off the sensor: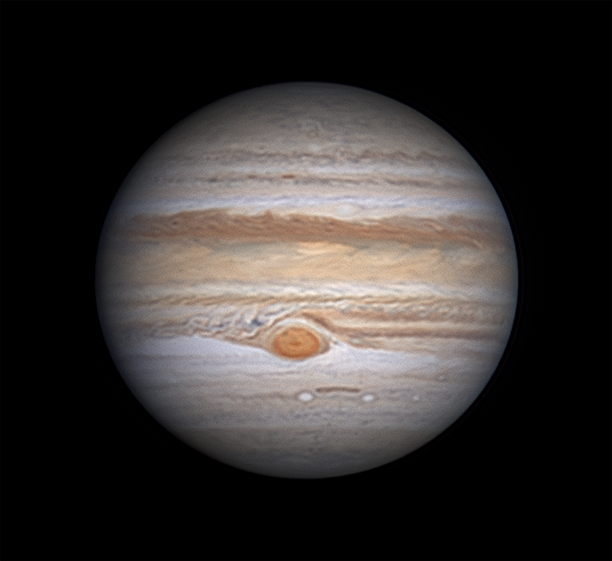 C11, ASI290MC, 2x PowerMate, UV/IR filter, ZWO ADC
A dark blue, almost black eddy of clouds in the turbulent wake of the GRS (to the NW of the GRS itself) ... fascinating!
Plenty of other interesting features are evident as well ... not least of which for me is the combination of clouds that looks for all the world like a lower case letter "a" (in the northern polar region, almost directly north of the GRS).
Seeing was very good for this session, the best I have seen in a while. Transparency was also excellent. Unfortunately, however, I was getting a lot of image shake due to a gusting breeze ... my mount is not usually as sensitive as that to a light wind, not quite sure what was going on there.
This image represents a de-rotation of 20 x 90s individual captures/stacks. I probably need to go back and reprocess this data ... looks like I've taken the sharpening a bit far and carried too much noise into the de-rotation phase.
Thanks for looking!