Hi everyone,
In a previous thread I explained how the original controller for my Nexstar 114 SLT was subjected to water damage, and how I was forced to buy a new one off of eBay. This new controller is fully functional, apart from the fact that the telescope is completely unresponsive when trying move the motors.
Here are a few problems I have already ruled out:
- Power to the motors: The telescope is unresponsive on battery and DC power
- Bad motors: the motors worked fine a few days ago, they were not touched by the water damage either
- Loose connection: I have opened up the "arm" on my telescope, and tightened all the connections on the circuit board, still nothing, also both the azimuth and altitude motors are unresponsive so a loose connection seems unlikely
- Burnt out motors: The motors are completely silent when I attempt to move them
- Weight imbalance: I tried taking the telescope tube completely off and attempting to move the arm with nothing on it, still unresponsive
After reading about the controllers on www.nexstarsite.com, I checked to see if my hand controller was "Version 4" or not. I don't believe it is as I cannot find the "Version" tab in the menu or the utility tab after looking.
I also read of nexstarsite that the remotes can look identical, even if they're a different version. When ordering the new one off of eBay, I played it by eye and ordered the one which looked the same as my broken one (image of new one below):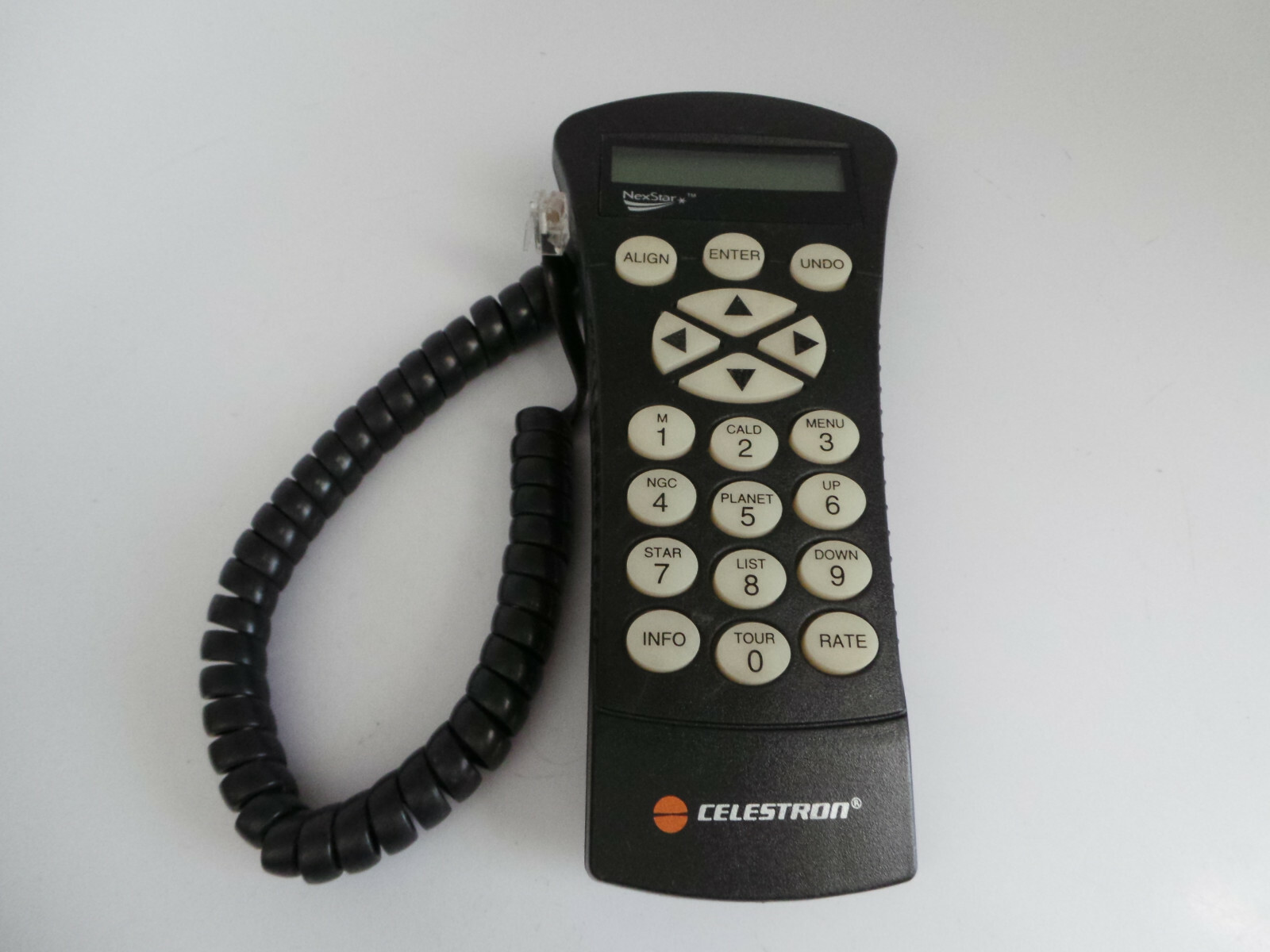 (Not sure how to make it smaller)
So here are a few questions I have
1. There are many different remotes before the Version 4 remote, how do I identify which one I have? (I've already checked the seller listing)
2. Is my remote compatible with my telescope (Nexstar 114 SLT) or is this an actual hardware/software bug?
3. If my remote is compatible, what steps can I take to get it working again (if there are any)?
Thanks,
Charlie