I've been easing my way into guiding and generally it's been going OK. Yesterday I switched my Orion MMAG guiding setup between scopes and re-ran calibration which reported "too little Dec movement". I then ran the guiding assistant to learn more with the following results: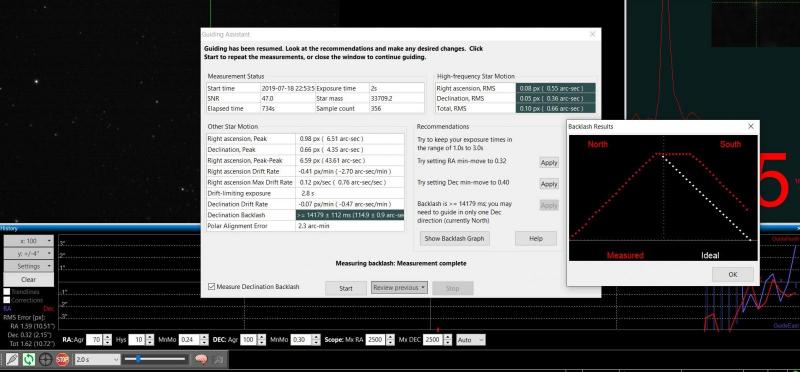 14s of backlash seems a little unlikely and the PA error isn't terrible at 2.3 right? I pressed on and starting guiding anyway and the results look fairly normal to my untrained eye. I was running 60s exposures in SharpCap and didn't notice any drift.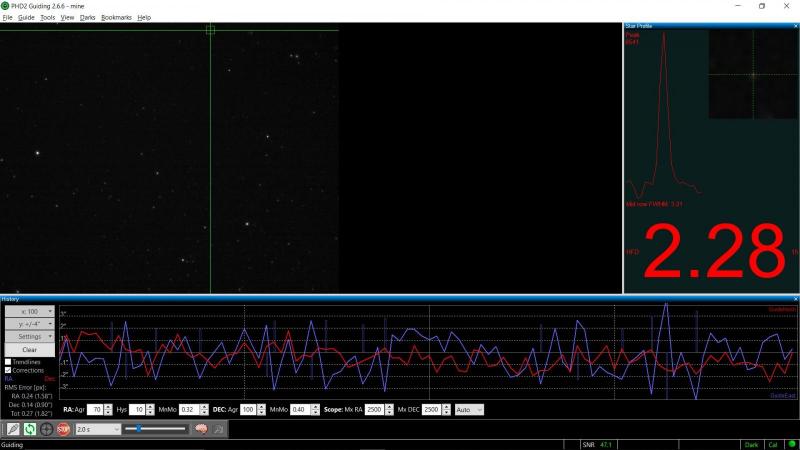 I would appreciate any thoughts from more experienced guiders on where I've gone wrong here.
Laptop was connected to my EQ6-R via EQMOD to the handset port. Happy to post any settings or logs if needed.
Thanks