It was hot and humid today. The Clear Sky Chart didn't look too pretty.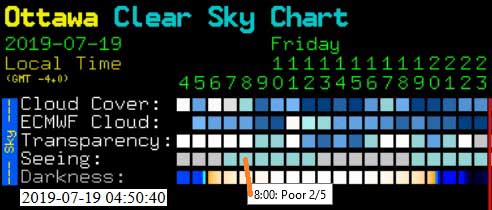 Seeing predicted to be poor, transparency in the dumpster and lots of clouds.

What more could I possibly want?

Anyway, I got some decent images. 32mm for full disc and 152mm for proms - both with Quark.
Full Solar Disc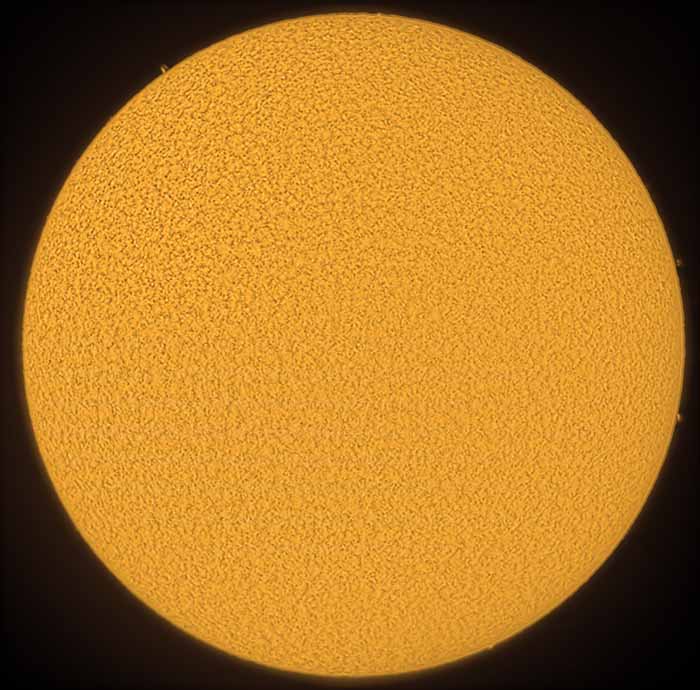 Proms at 1:30 O'clock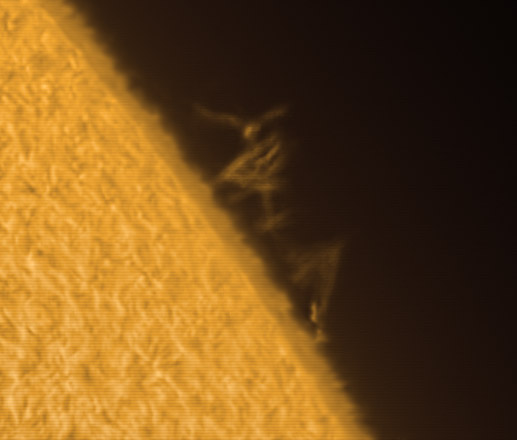 Proms at 2 O'clock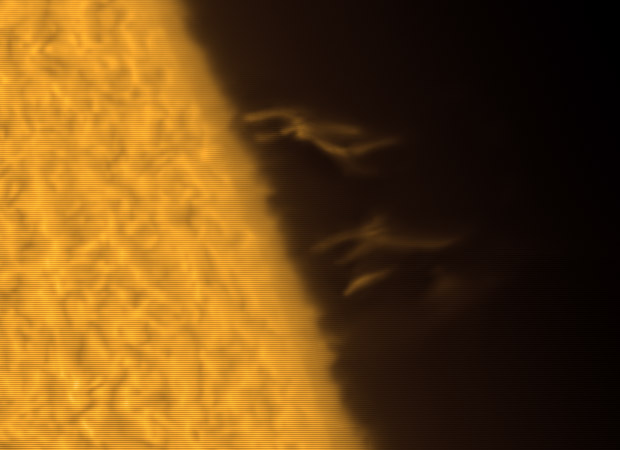 Proms... about 1 - 3 O'clock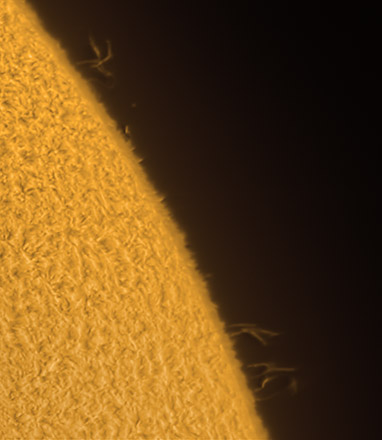 Proms at 4 O'clock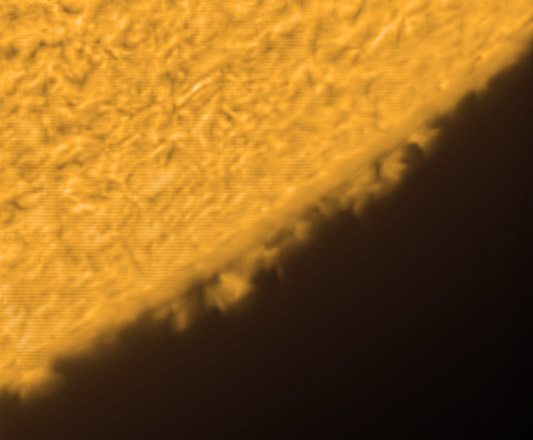 Prom at 9 O'clock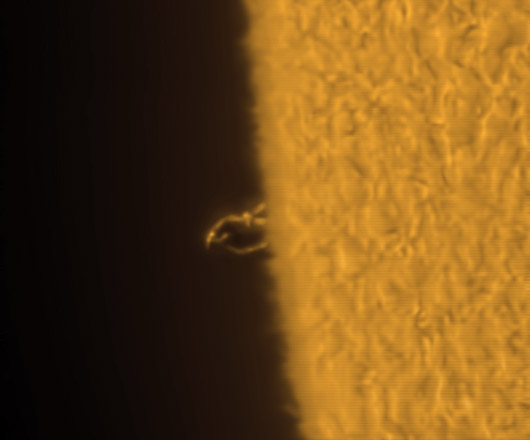 Proms at 11 O'clock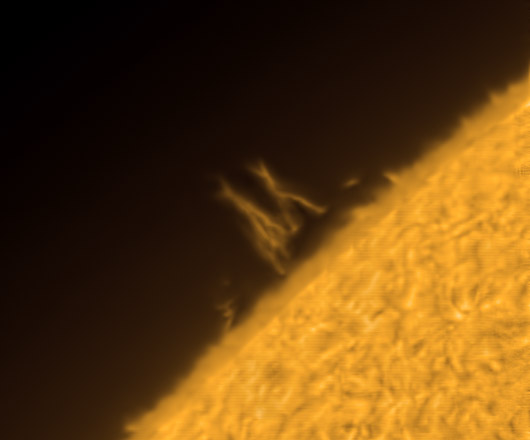 That's was the 'catch of the day'.

Best,
Rick