Hi All,
A mite 'warm' today!

Clear Sky Chart for today was for Poor Seeing, Poor Transparency, Average ECMWF Cloud (whatever that is!) and no clouds.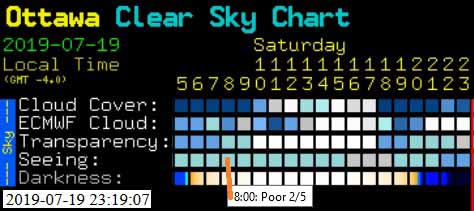 Surprisingly, between the clouds, everything else was not so bad!
Anyone know what ouija board the weather forecasters use?
Full Solar Disc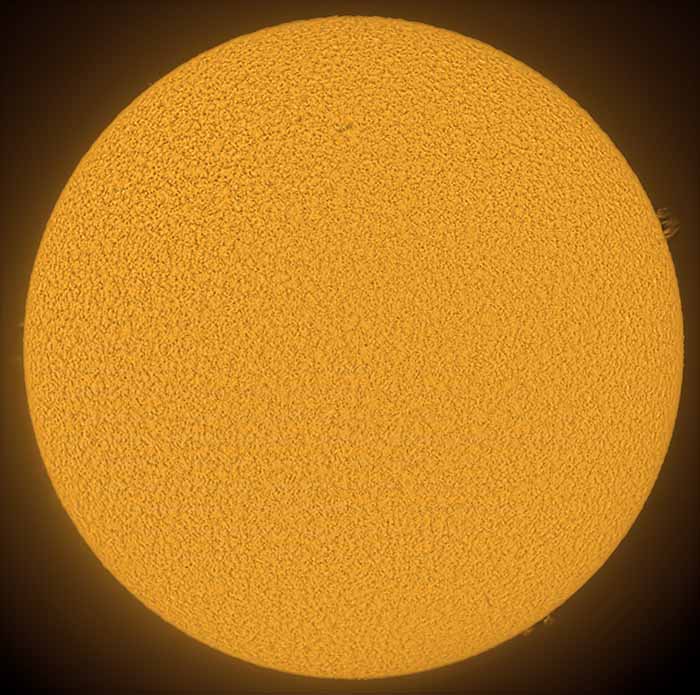 Proms at 2 O'clock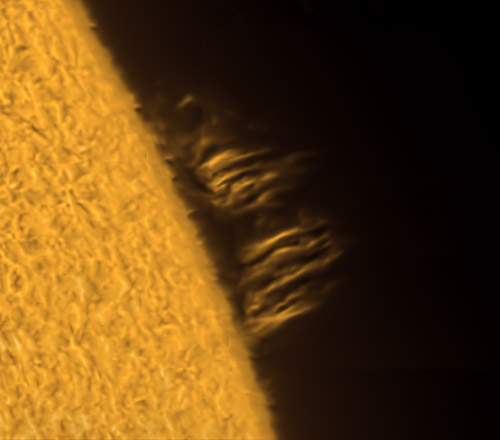 Prom at 3:30 O'clock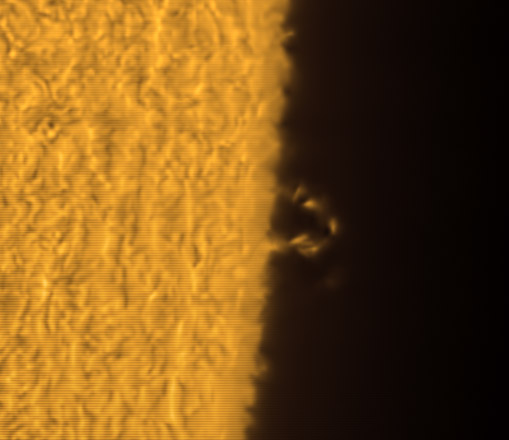 Cluster of Proms at 4:30 O'clock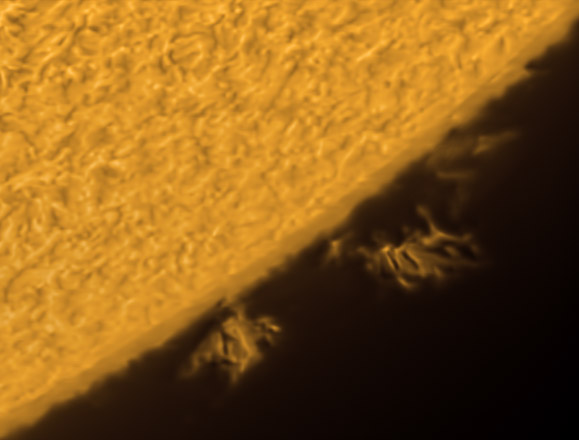 Proms at 8 O'clock - Look at the Looping Prom!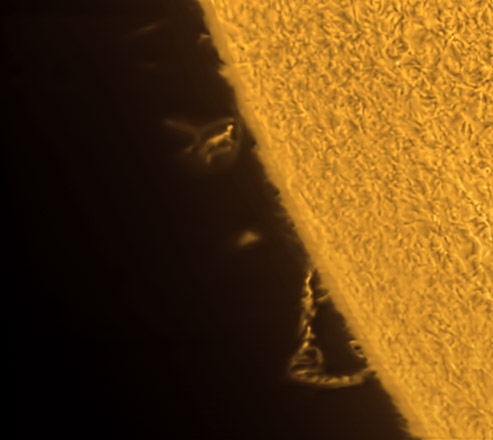 Proms at 9 O'clock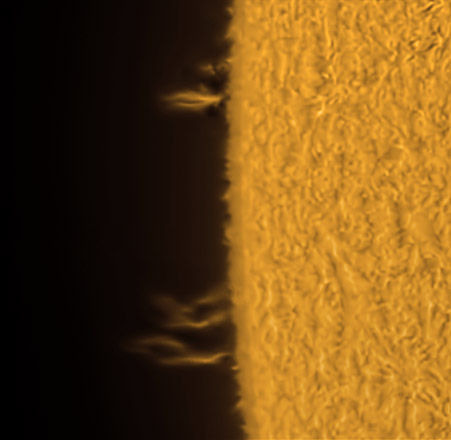 Spike Prom at 11 O'clock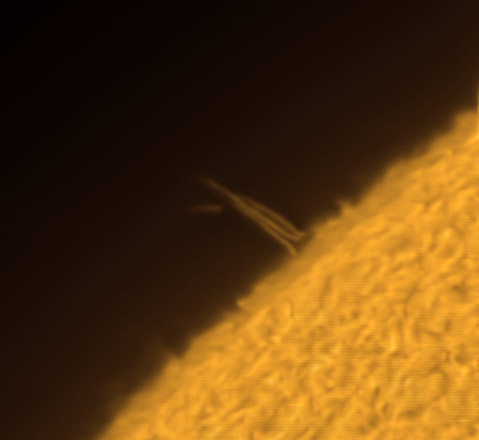 And that's the way it is, July 20 2019 in Ottawa, Ontario, Canada.
Best,
Rick