Well, conditions were very good early this morning allowing me to observe the Apollo 11 landing site in detail and make a sketch of it and the surrounding lunar features on Day 18.9 of this cycle.

What a difference a day made. I started out at 98x and quickly moved through 230x to 326x and a steady view. The trio of astronaut craters were visible immediately as were the Cat's Paw and the other two craters that lie near the spot where the Eagle landed. The Cat's Paw was the least well-defined of the three which made sense since it's shallower than the other two.
In the sketch, Sabine is smaller than Ritter. On charts they appear to be the same size but to my eye Sabine appeared smaller--it may have been the way the sunlight and shadows were playing on it (or maybe I just screwed up). I couldn't get the mare to look quite right either--not the way Frank, Randolph, Cindy, and others can. Otherwise, I'm pretty happy with it.
Lordy, lunar sketching is hard! This one took two and a half hours at the eyepiece. I only wanted to give up twice.

I used white and gray Conte' crayons and pastel pencils, a white Derwent Graphtint watercolor pencil, and a black charcoal pencil on black Artagain paper. I'm going to have to get one of those white charcoal pencils that Randolph uses to make the brights brighter. I took a picture with my camera and didn't do anything else to it except crop it, resize it, and flip it left-right.
Note that the cardinal directions are selenocentric--not celestial. That's the convention used on the Moon since 1961 (put in place by the dreaded IAU).

@ Frank--thanks for the kind thoughts about my sciatica--it stayed at bay for most of this session.

Here's the sketch: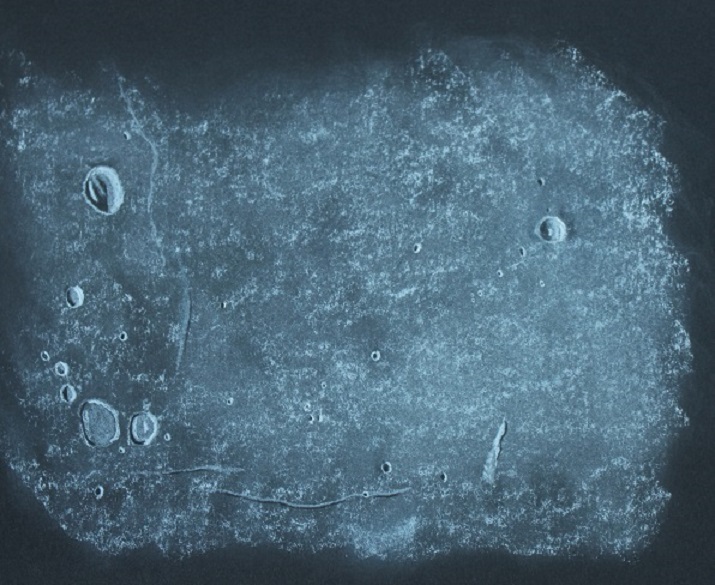 And the annotated version: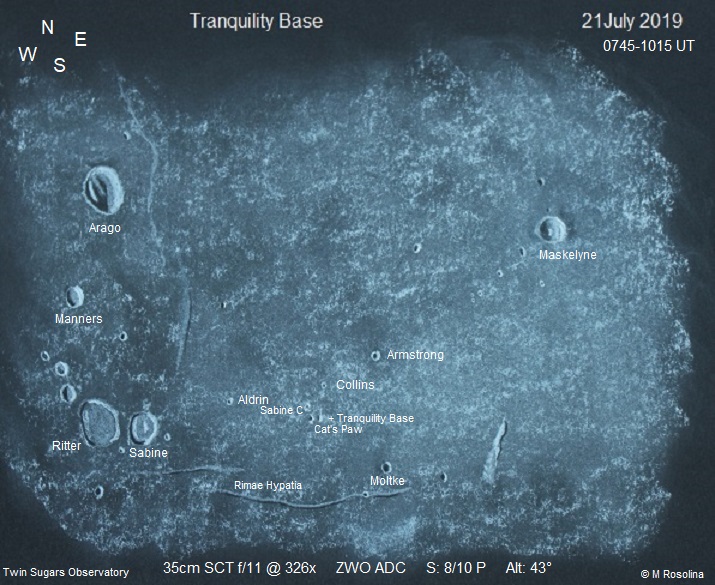 Edited by Special Ed, 22 July 2019 - 12:01 PM.