Hi guys,
I've spent quite a bit of time (days upon days with both an indoor fake star, and outside feeding mosquitoes

) collimating my US made, ETX125 (circa Jan 10, 2000) after modifying it with a Wegat backplate. See: https://www.cloudyni...-etc/?hl=+wegat
The setup is ETX125+2x Barlow + ASI120MC. This is the defocused diffraction ring which I took of Polaris: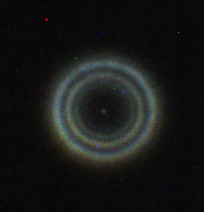 which doesn't look too bad. But it is well known that the quality of the collimation shouldn't be looked at so far out of focus, especially for Maksutov's. So I made a movie of going from inside-focus to outside-focus. From aberrator, I think the range of defocus is +/- 1.2 wavelengths, but I could be wrong. See below. This was taken with Vega which was overhead on 19 Jul 2019. Seeing is as good as I've seen around here. Here's the youtube movie:
Again, doesn't look too bad.
I've picked out a few frames from the movie just for illustration:
Frame 149 (inside focus)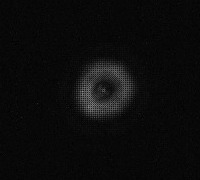 Frame 226 (inside focus)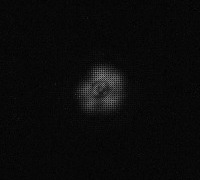 Frame 461 (at focus) Frame 794 (outside focus)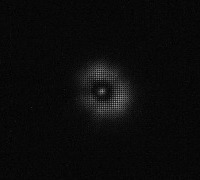 Frame 911 (outside focus)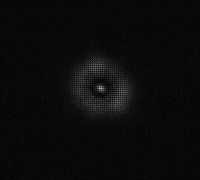 The collimation looks very close. Here's the tri-bahtinov example looking at Vega: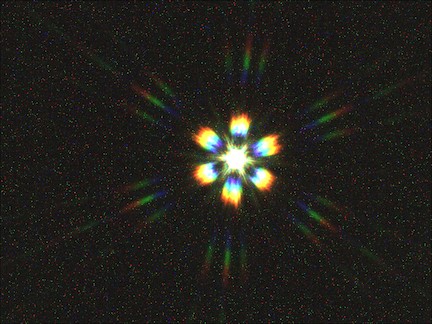 I tried using aberrator to see how much spherical error there is, but I couldn't quite reproduce the frames above: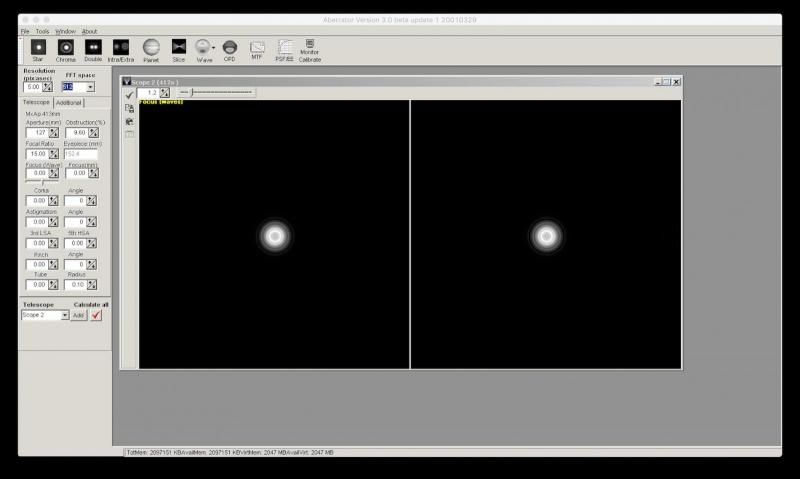 I think the settings are not quite right. Any help here is appreciated.
My question: From the presented data,
Do you think the collimation is good?
How is the quality of the optics of this vintage etx125?
Can a Strehl number of P-V number be extracted from the data?
Any other observations and criticisms appreciated. I've always heard that the vintage etx125 optics are good, hopefully this will show how good/bad from this one example.
Thanks!
cytan
Edited by cytan299, 21 July 2019 - 02:44 PM.