Because both scopes are Classics, my observing report is over on that Forum: https://www.cloudyni...95#entry9542592
I put my 1958 Questar Standard up against my 1964 Sears Model 6336 (made in Japan by Royal Astro Optical). My Q was serviced once 45+ years ago. The 6336 is a 76mm F15 achromatic refractor. I put my Unihex on it, loaded with one 1.25" Edmund RKE 28mm, and 5 x .965" Swiss-made vintage spectros eyepieces (25mm to 7.5mm). This "Dept Store" refractor has a perfect DPAC & star test, so it's a worthy opponent: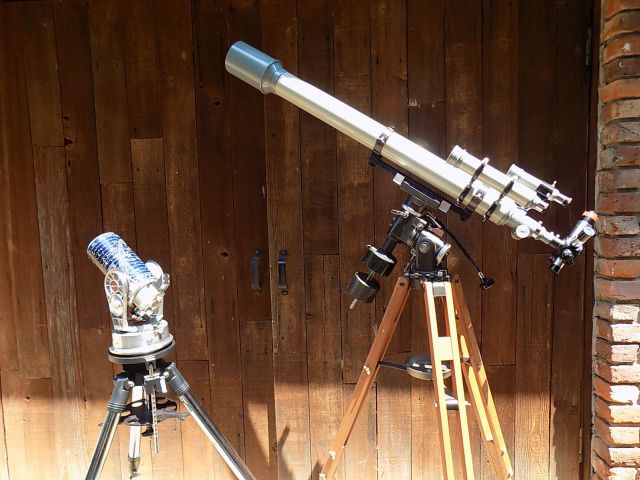 Despite the intermittent / iffy seeing, two objects stood out. Jupiter was a much brighter & whiter disk, and M57 (Ring Nebula) was also larger, brighter, & more detailed in the Q, with both scopes at the same magnifications. The F15 refractor was like most long-focus achromatics, and very sharp, but with a slight tinge of yellow.
The Q's brightness surprised me, because the mirrors haven't been touched / re-coated in going on 50 years. Unbelievable!
As for use / functionality: The 6336 on its Polaris mount requires 2 counterweights & a tall tripod, a rig that's at least 4x heavier than the Questar on a Meade 884. This tripod is much lighter than its original Davis & Sanford, but is every bit as rigid. And, it has a solid bar (with latitude scale) that holds the Q securely when tilted for polar alignment.
Which scope would I rather deal with on a work night? No question, the old Questar.