Today, while idly browsing through the telescopes on ebay, in search of a good quality 8"-10" Dob, I happened across a Swift 831 OTA in what looks like good condition. So, I snapped it up because of my love for my 839 which I've had several years and only used very lightly.
So, this afternoon, I have been looking over the equipment and condition of my 60mm. I bought it off fellow CN and SGL-er, PhilJ, and have been thoroughly enamoured of it since I first got it. Although it included the unique EQ mount, I quickly decided I would prefer to use it on a modern mount, so have it on a modified AZ-3. Or sometimes on my AZ-4. Or sometimes on my Vixen GP.
Do you prefer to mount your classics on the original mounts or more modern ones? I find the AZ-3 is more stable and just sturdier in general. I keep the EQ mount in the storage box, along with the original eyepieces, and use 1.25" eyepieces in a 0.96" to 1.25" 90' mirror diagonal.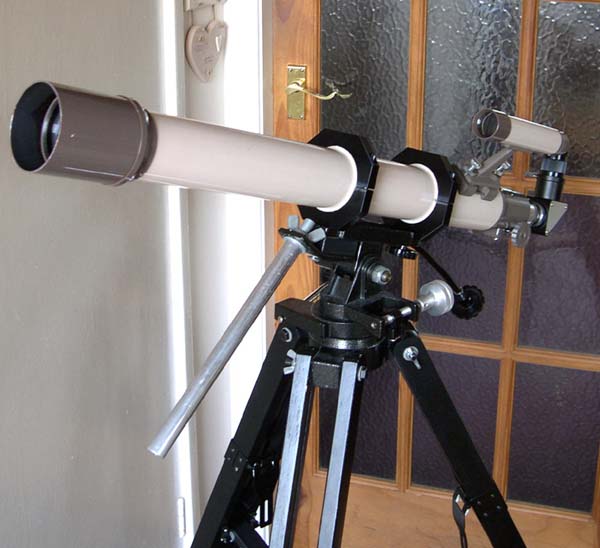 Equipment-wise, I found I have the following, all original Swift items:
Diagonal, 2x Barlow lens, 20mm Huygens, 20mm Kelner, 12mm Kelner, 9mm Huygens, 6mm Triplane(?), and the screw-in solar filter. Most in good condition, but a few marks here and there.
The tripod is good, the EQ mount head is good, but sadly I have neglected to care for the box very much and it really needs some restoration. If anyone can post some links to anything that might help me with that, it would be appreciated. Given that I have no workshop or shed, and only minimal hand tools...
I include a link to the gallery of pictures I took today. Anticipation of the 831 has helped me revisit the 839 and I look forward to using them extensively this winter (along with my Tak FC100) - fingers crossed.
https://www.cloudyni...1651-swift-839/
Ant