Just a nice souvenir.
The first fireball of this year.
As always when seeing this type of event I look at my clock to note the precise time and then I sketch quickly the position and direction of the meteor on a paper facing the stars, here just the main stars of CAS and CYG, the day after I make the watercolor inverted. That was August 8th 20h42 UT, magnitude was -6 with a nice long fragmentation at the end.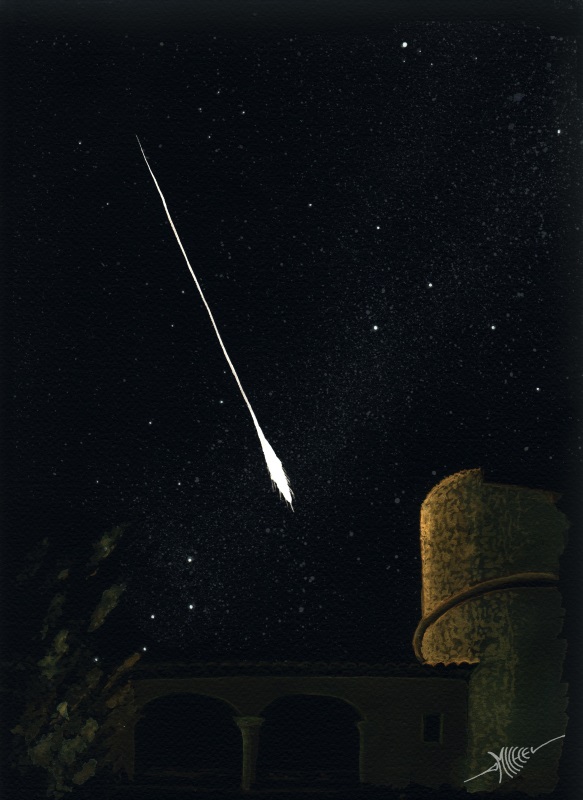 But I have no idea about the radian of this small rock ?
Clear sky to you all.
Michel