Hello comet lovers
Here some observations of this "probably future nice" comet
August 2nd I helped a friend of mine : Jean-Luc Colas to find and catch this comet for the first time.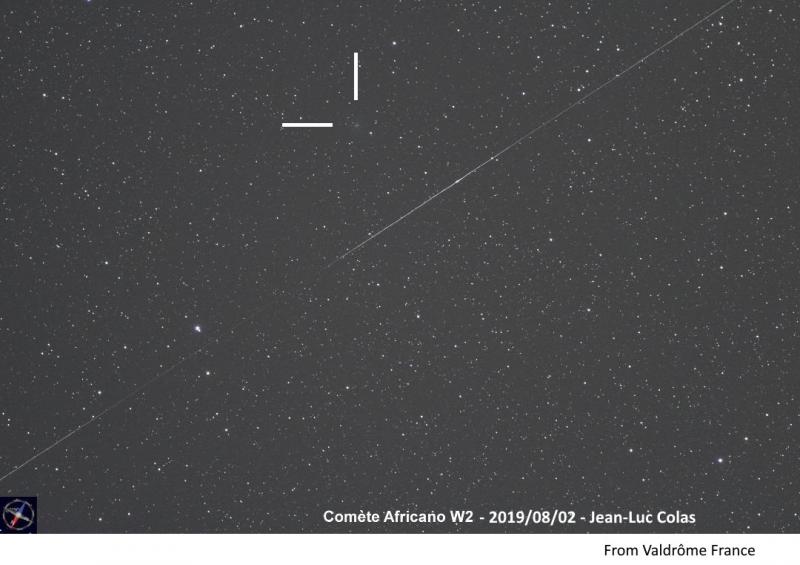 In the comet section of Alpo http://alpo-astronomy.org/index.htm
you will find other images of better quality of this comet
This very morning I did a first sketch, this is the first one were I see something other than a small circular coma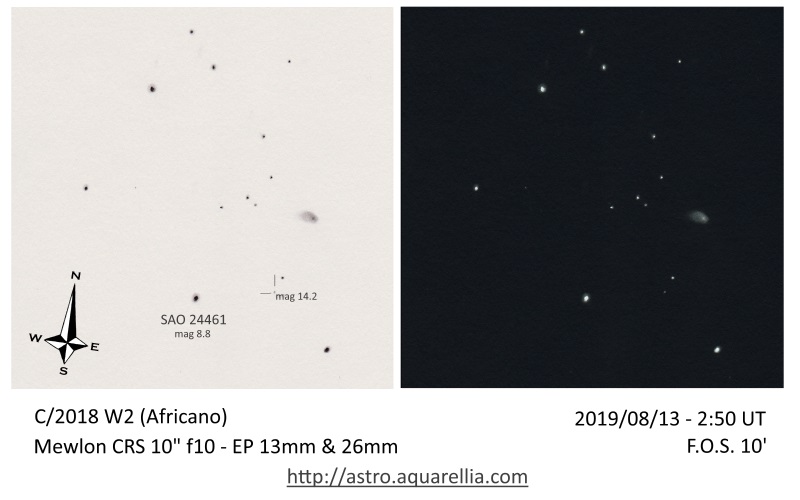 That was my 3rd observation of this comet, I hope much more in the near future!
Clear sky to you all
Michel
Edited by Aquarellia, 13 August 2019 - 10:16 AM.