Ed, I use this Red Dot - https://www.highpoin...r-by-high-point
I used it last night to set up on and track ISS so I think works well. I even changed eyepieces halfway through the pass from a 2" 38mm to a 1-1/4" 24mm and was able to get right back on it.
For regular star hopping it gets me to the first star and I star hop through the eyepiece. The only thing I don't like about it is it requires an allen key to adjust. On my dob I have a simple Orion Red Dot that has knobs. That's much easier then fiddling with an allen key in the dark. I will say the adjustments seems to hold even when I remove the finder for travel. I may try swapping it out with the Baader Sky Surfer III - https://agenaastro.c...dot-finder.html I've heard good things about it.
I used this base to mount it - https://www.ebay.com...3AAAOSwXaRaBrRh
I thought about a laser but there are too many planes here plus I would worry about inadvertently shining it in a neighbors window. I observe just over 1 house for views to the south.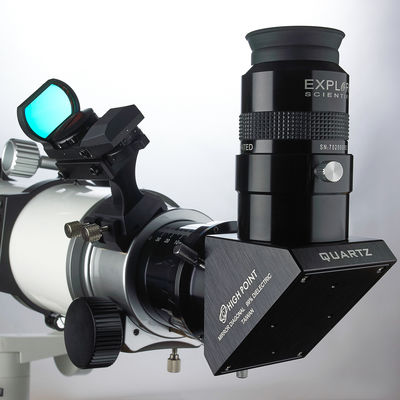 &nbsp