Seeing was pretty poor last night. But at least I could see the Cassini Division on Saturn to focus on. With a fairly tight region of interest (ROI) I was able to capture 20,000 frames in an AVI video of less than 4 GB. To keep the planet's disc near the center of the ROI, I used the mount's control paddle to make adjustments for tracking or seeing induced movement. Using AutoStakkert!-2 a thousand of the best frames were stacked and fed into Registax-6. After some mild processing in Photoshop Elements-2 and Lightroom-5, here's the result: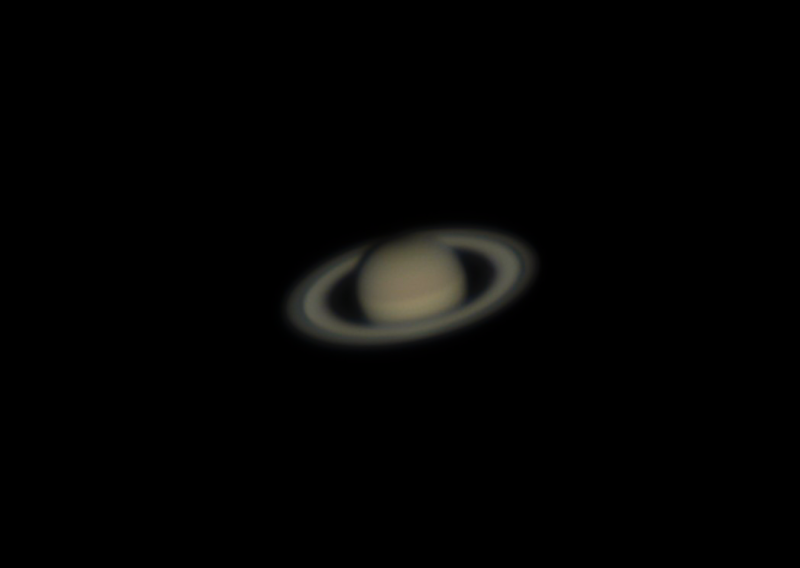 Celestron-11, f/17 (4750 mm f.l.), ZWO ASI290MC, ZWO ADC, Celestron 2X Barlow lens set on camera nosepiece, Losmandy G-11
This screen shot is a little brighter and larger: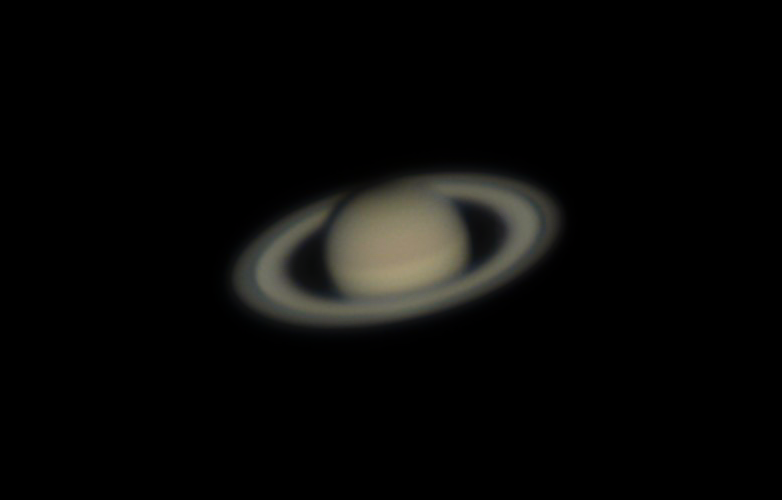 There was an odd set of 3 vertical lines on the inside edge of the B ring extending into where the C ring would be. This was only apparent on the right side of Saturn's disc. So I used the Photoshop Elements-2 smudge-tool to make this defect less visible.
Saturn was really jumping around and warping. But there were enough sharp frames to work with. I didn't bother adjusting the ADC except for giving it the maximum correction. In the past for such low elevation objects, the maximum correction did not completely remove dispersion. But it was a great improvement. With Saturn's disc at 17.9 arc-seconds and just over 23° elevation, conditions were challenging. So I was pleased to have gotten what you see.
I'm beginning to get the cobwebs dusted off as I get back into planetary imaging. With Mars coming around next year, conditions will be less challenging, at least as far as elevation. So any experience gotten this year will be useful down the road.
Best Regards,
Russ
Edited by Rustler46, 19 August 2019 - 03:03 AM.