I shot this one over two nights on my EdgeHD 11". CGX mount, and .7x reducer.
It's 750 60s subs to keep under the light pollution ceiling of my bortle 7/8 skies.
Processing these APSC subs really takes some time. Integration is around 6-7 hours (on my 8-core Xeon workstation), and I basically set it all up and let it run non-stop using Astro Pixel Processor for the integration. Then I pull it into PixInsight to do some editing. I usually do a masked stretch, this gives me a good moderate stretch that doesn't blow out any stars, and I usually tweak here some and save out a file for part one of my process (processing the stars). Then I usually stretch further and tweak color, reduce noise, and save out a second image now that the nebula is processed. I take them both into Photoshop, and basically do a manual HDR merge, so that I get nice stars, and a nice nebula combined.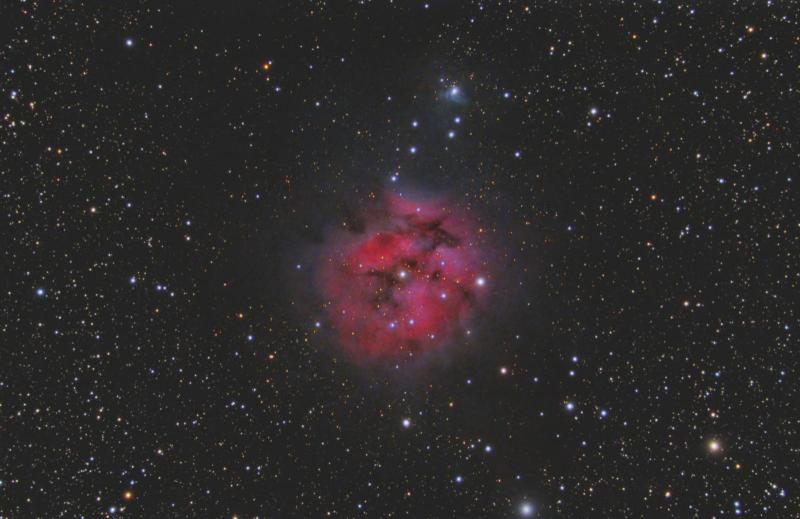 Full res image: