Heya,
I've been rather absent due to weather here in Florida, the last time I saw the sky was nearly June... central Florida has been flooding and it's been storm after storm. I'm thankful I didn't miss out on any lovely sunspots. We truly are in the peak of the minimum I imagine with how infrequent a spot has been lately as we move into Cycle 25. Anyhow, I've yet to see the solar disc as void as it is in quite a while, but there's always something to see in HA and with enough resolution you can see great stuff in white light too. Today's the first day I've had without total storm cover and had a few moments between some clouds. Surprisingly my equipment still works, so I grabbed some data. There's a huge feint prom on the limb. I did a lot of visual observing today too.
Orion ST120 + Baader UV/IR + Quark + 0.5x FR + ASI290MM
C8 Edge HD + Aires Triband D-ERF + Baader UV/IR + Baader 610nm + Baader ND1.8 + 2x Barlow + IMX174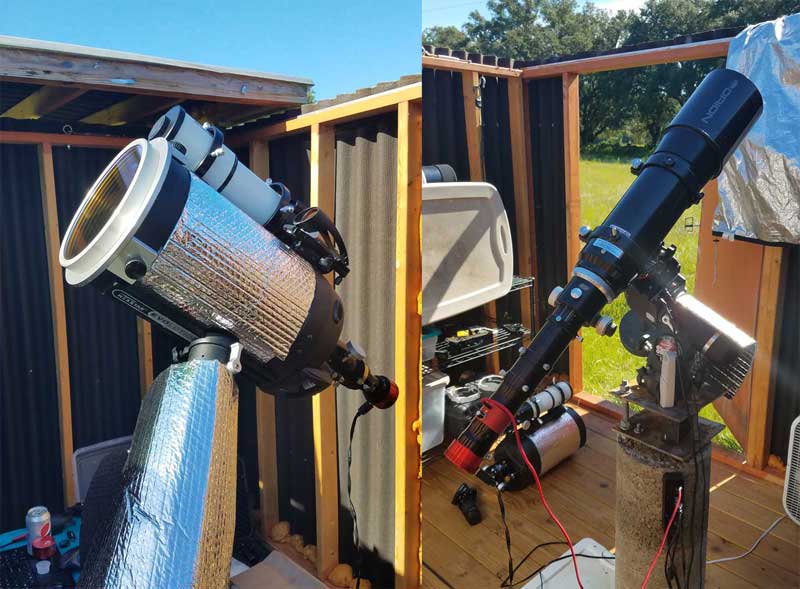 Visually, this was fantastic... ST120 + Baader UV/IR Block + Quark + Arcturus Binos on my Twilight II, lovely sharp view of that big feint prom.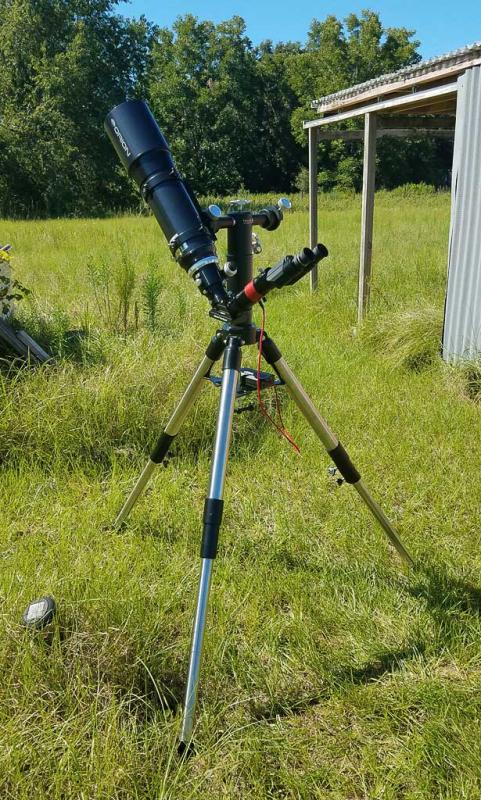 Very best,