G'day all,
I've been able to improve my planetary imaging significantly this year. The first breakthrough was learning that I could image for 200 seconds without smudging from Jupiter's rotation. This is important to me because AstroDSLR can only pump out LiveView .mp4s at 8.6 fps—so my available frames for a non-derotated stack went from 860 to 1720. So the next question was how many bad seeing frames I could afford to throw away. I concluded that 1024 frames is a good stack target to produce a good result for a final image at 4.45 pixels per airy disk. I just produced a visual illustration of it yesterday:
(Click for full size.)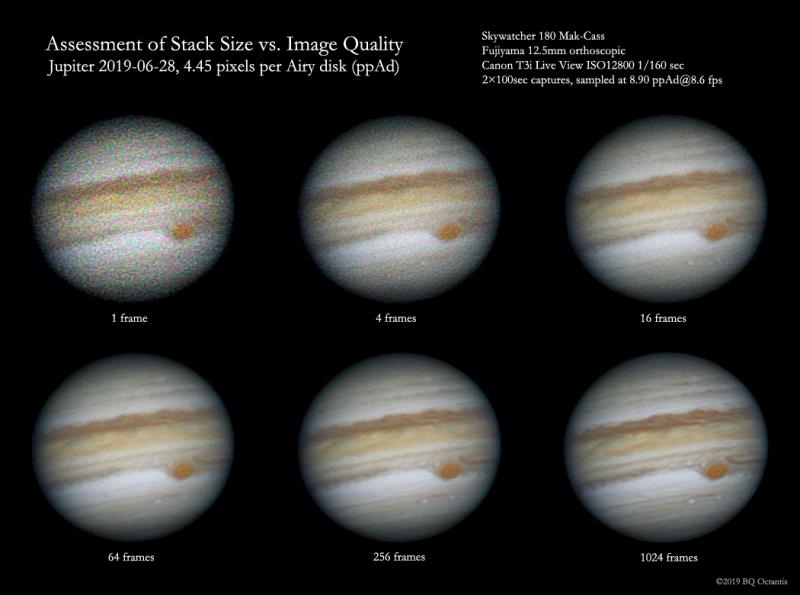 This helps with final stack count targets—with derotation of 3-4 frames (3072-4098 frames), I can even get smooth results at 6 ppAd. This is helpful as Jupiter gets farther and farther away…
Cheers!
BQ