The first image was taken around 1975 with a 6" f5.3 Newtonian reflector and 103-AF film. It was a guided 30 minute exposure.
The second photo is one I took last night, using a Canon 300mm f4 FD lens/EOS 450D camera mounted on a Meade LX70 mount. 80 unguided images of 30 second duration were combined using DeepSkyStacker version 4.2.2 Beta 1. Post processing was performed in Photoshop.
Thinking back on the effort it took to get the single 1975 image compared to last night, there is no comparison!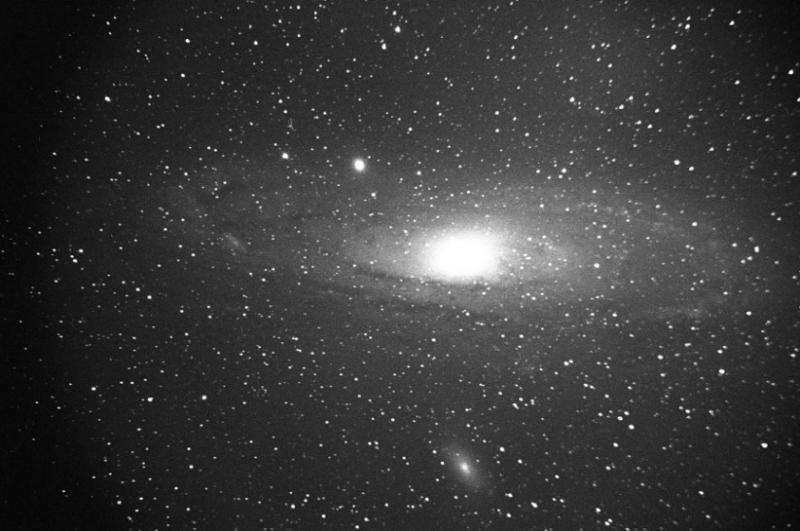 M31 circa 1975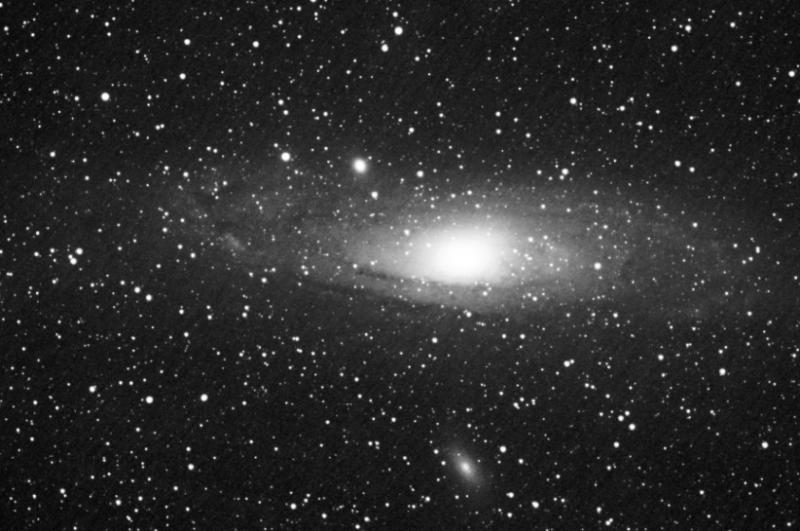 M31 28 August 2019