Hi Everyone,
8-9 years ago I bought an EQ5 Synscan Pro but I've never really used it very much since few months later I upgraded to a HEQ5.
Yesterday night I removed the dust on it and used with a very light payload (Samyang 135mm + QHY168c + QHY guidescope and camera).
Guidance in RA was excellent, actually.
The issue was happening in DEC: after 6, 7 correction impulses the mount was jumping causing the star loss.
Here an example: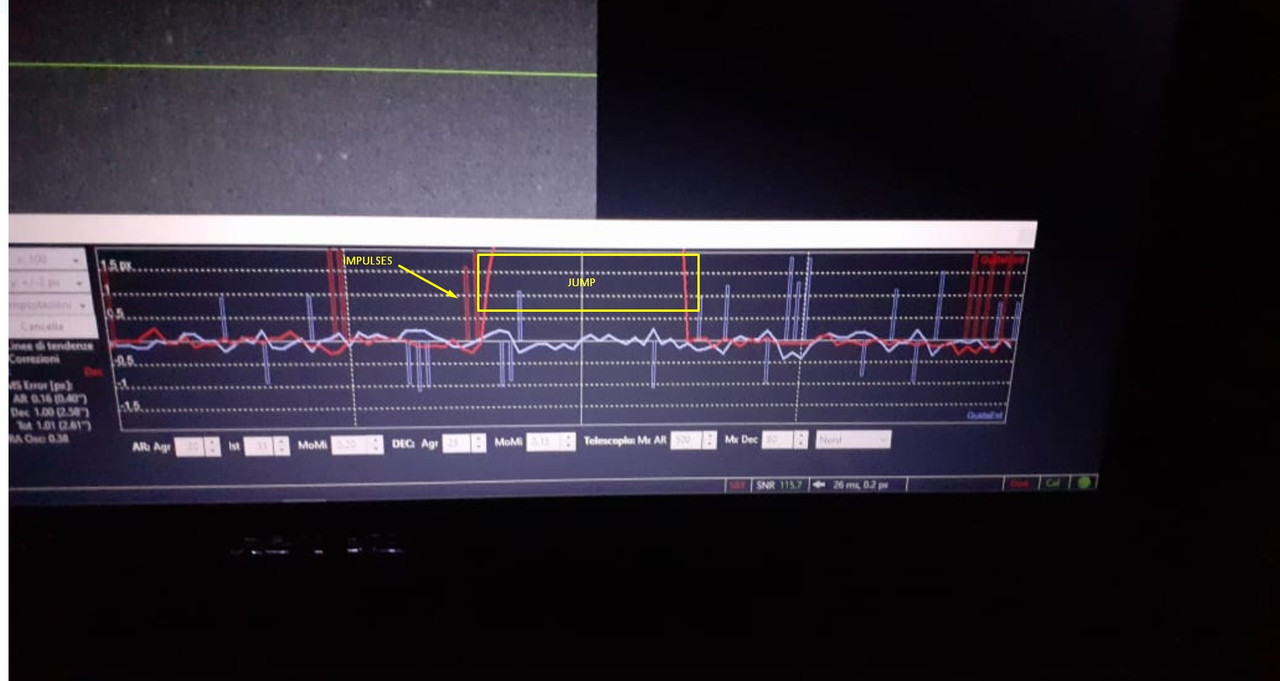 Did anyone here experience the same problem? Is there any good tutorial to fix this issue?
Thanks a lot in advance.
Cheers.
Roberto