As part of my continuing photographic survey of the closest stars I recently visited V1054 Ophiuchus which is located 21 light years away ranking it #95 of the 100 closest stars. It is also a notable quintuple star system - KUI 75. All of its members are red dwarfs ranging from magnitude 10 to magnitude 17.
Its faintest member - Vanbiesbroeck 8 - is one of the least massive stars known at ~0.08 Msun – the lower limit for nuclear fusion.
This system is notable in many other respects too numerous to go into here and I recommend reading the Wikipedia entry for V1054 Oph or this paper.
V1054 & Gliese 643 will be within visual reach for most. It is just past the meridian in the early evening so there is time to take a crack at this one. I was able to capture VB 8 in my photos but it is clearly near the limits of my imaging system.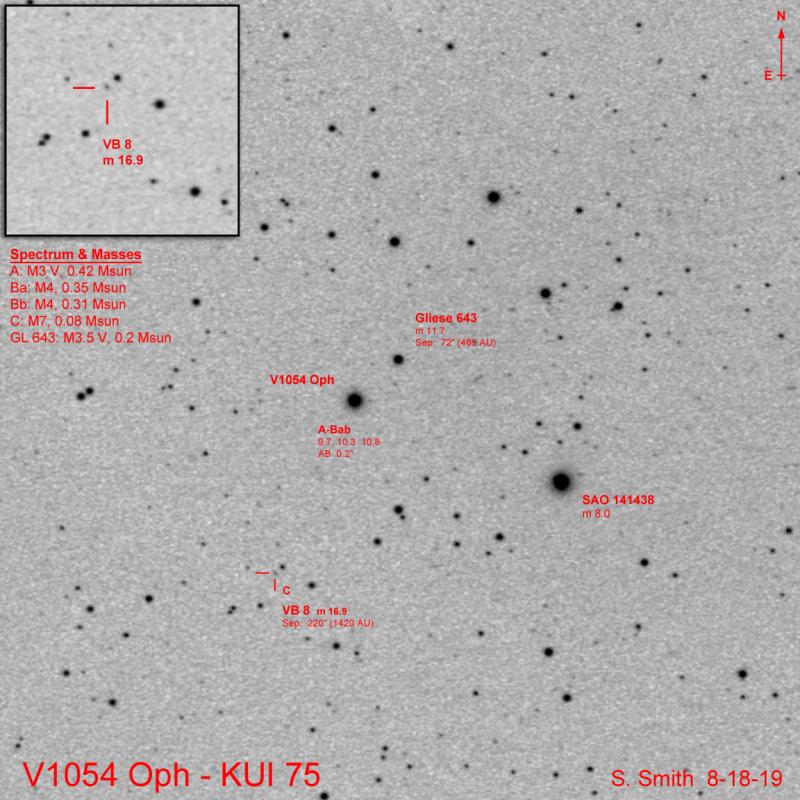 Edited by ssmith, 25 August 2019 - 08:56 AM.