Here's a good news story for you (we need them!).
I bought a TV60 maybe 6 months ago and have been enjoying it immensely on my travels.
So, i was going through all of my astro-paperwork today to see what i could chuck out. I noticed that i hadn't yet opened the TV60 manual ('still in its sealed plastic bag). When i opened it up i was very pleasantly surprised to see that Al had left me a little bit of encouragement on the front cover (see image).
So although it's taken me six months to reply... "Thanks Uncle Al, i have been!"
(ps. I've attached the front cover, but am old enough to still feel that signatures should be redacted in public).
cheers
John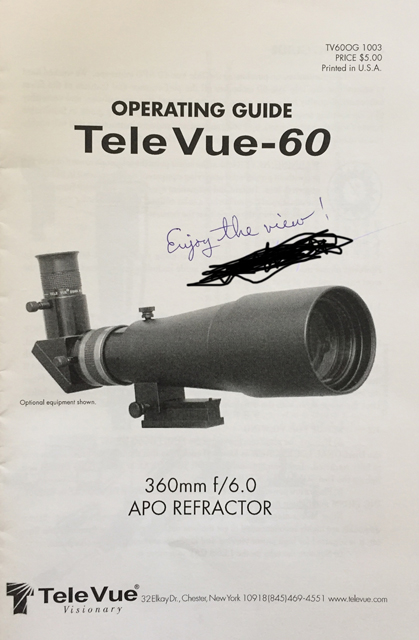 Edited by happycamperjohn, 25 August 2019 - 10:57 PM.