Dear sketchers,
After several sequences of stormy weather and veiled skies, things are going better now.
I ´m happy to present you a study of some popular DSO's from Sagittarius
EAA observation of august 23, with SiOnyx Aurora night cam, afocal mount on a Dobsonian 16", good conditions of seeing and transparency. Drawn on black Canson paper with white and grey dry pastels. Formatting and redrawing of the stars with photoshop.
Clear skyes,
Francis.
The Swan and it's Omega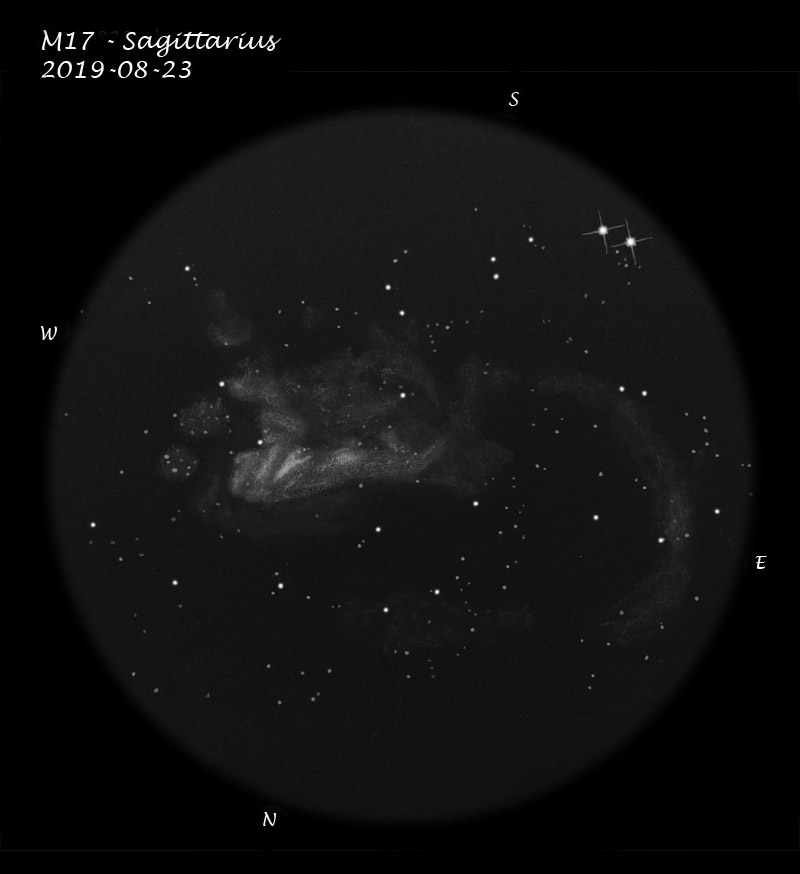 A planetary nebula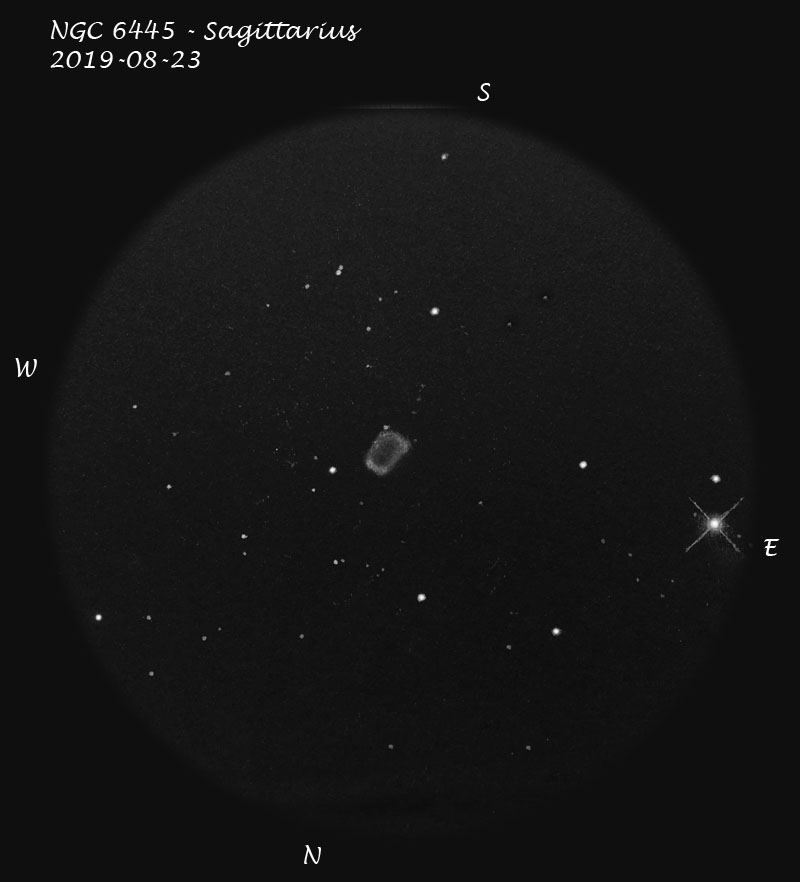 The Trifid nebula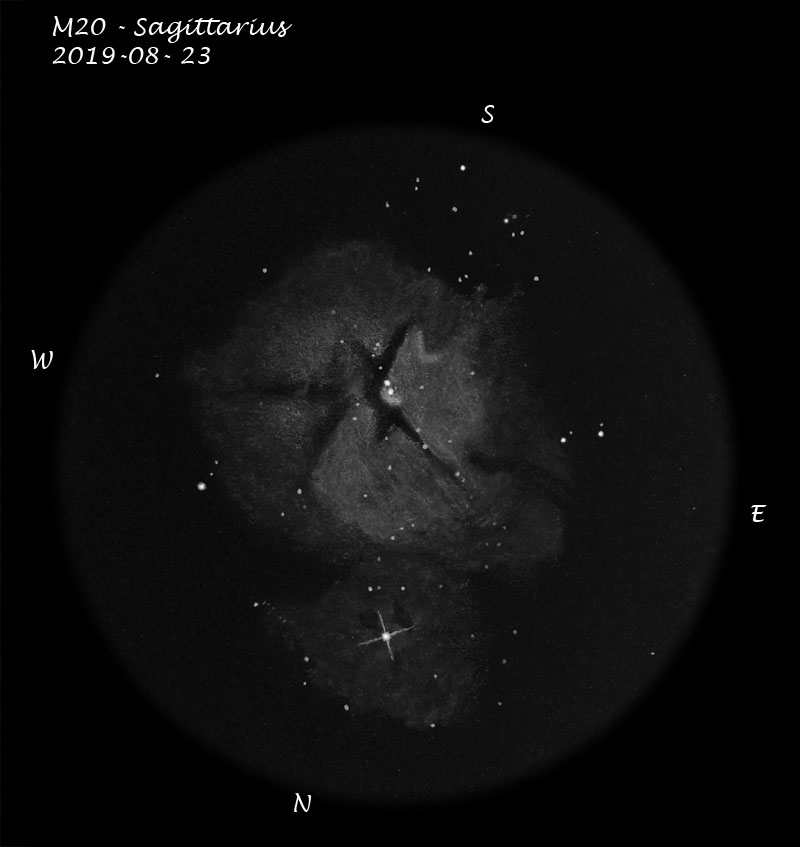 .