I keep going with the Crescent Nebula in Cygnus
EAA observation of august 29th, with SiOnyx Aurora night cam, afocal mount on a Dobsonian 16", average to good conditions of seeing and transparency. Drawn on black Canson paper with white and grey dry pastels. Formatting and redrawing of the stars with photoshop.
Clear skyes,
Francis.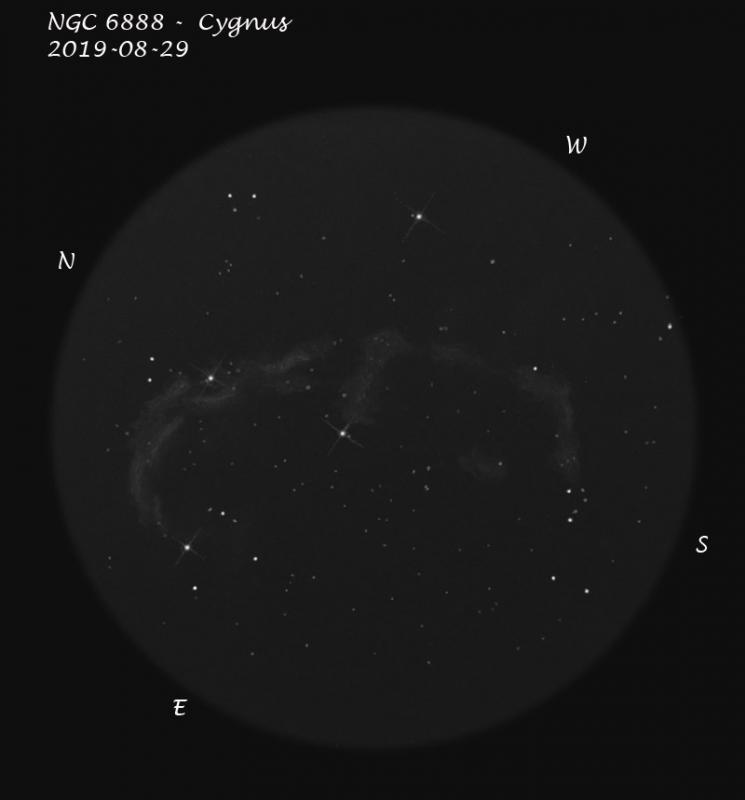 Edited by FRANC LILL, 02 September 2019 - 11:13 AM.