Had some pretty good seeing to start with, progressively deteriorating over the course of the week into some truly terrible seeing. I managed to do a pretty good job of using the good nights for luminance and the poor nights for chrominance which worked rather well. All up the luminance master clocked in at 1.95" I did miss the majority of one night of good seeing when, after an hour of imaging, something went wrong and I ended up with the rest of the night capturing just the tip of the galaxy.
Wouldn't mind getting some more luminance on this, so if the seeing is good and nights clear when the moon phase is more agreeable, I might get some more data.
L: 6.67hrs
RGB: 13.75hrs
More capture details / full res on Astrobin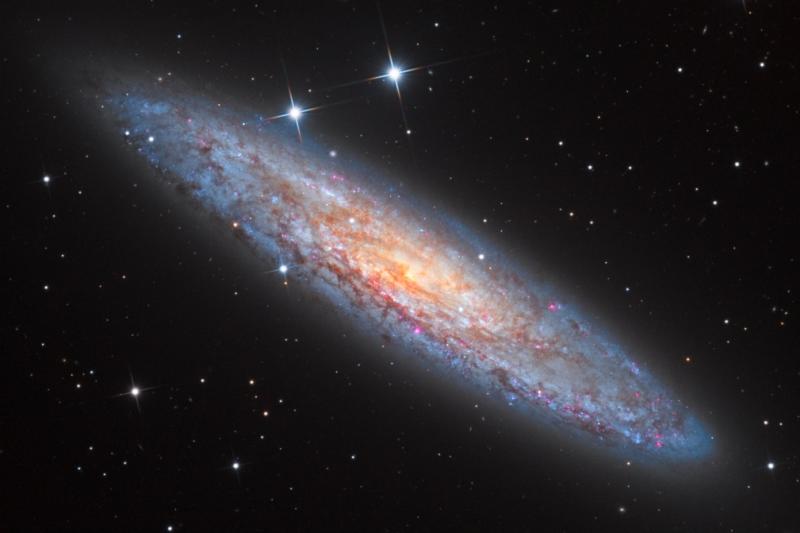 Edited by leemr, 08 September 2019 - 04:08 PM.