Last Sunday a clear night was predicted and I decided it was time to test my new eyepiece: the Televue Delite 3mm. And what better way to do this than on a tight double star? In Stelledoppie I used a filter to select a good candidate: magnitude less that 10, delta mag lower or equal to 0.1, separation between 0.8" and 0.9". I found two interesting ones.
First STT 377 in Cygnus. A and B are both m9.4 and are separated by 0.9". Funny thing is that they are located in open cluster Teutsch 35, well visible in the finder eyepiece. Even at 400x some of the brighter stars of this OC are still visible in the field and one of them is the tight double. Immediately I see two tiny white dots which are separated about 80% of the time. Not much diffraction is visible and it's a really nice sight. Also the C component is visible, a bit dimmer and at a large distance to the right of the couple.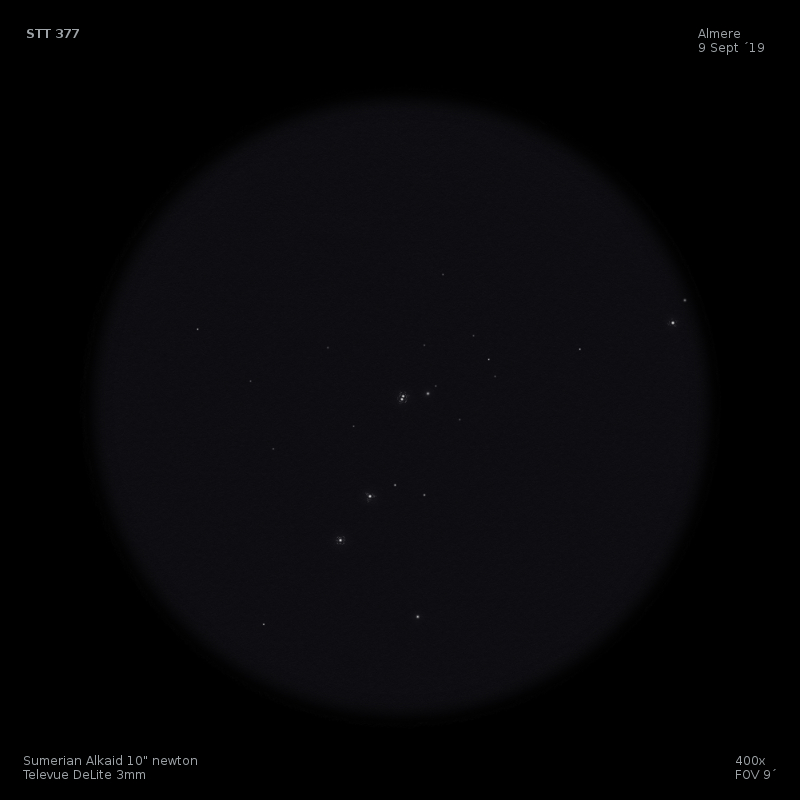 Then on to STF 2872 in Cepheus, which is a bit brighter and tighter. In the finder eyepiece A and B have a large separation and the delta mag is not big. With a white-lightblue glow it's a nice view. But I'm really after component C, at only 0.8" from B, so I switch the eyepiece to the DeLite once more. It's clear that I'm looking at a double star now, but the position is not readily visible. Both stars are moving fast through the field and almost seem to pulsate because of the (intermittent) diffraction rings around it. Despite, about 20% of the time they lose their hold on each other and at that time the PA can be confirmed. This is the tightest double star I've been able to split so far and I'm curious how far the 10" dobson can go. Perhaps I'll try a 0.7" double star in about two months when I'll be back on La Palma (and seeing will probably be near perfect...)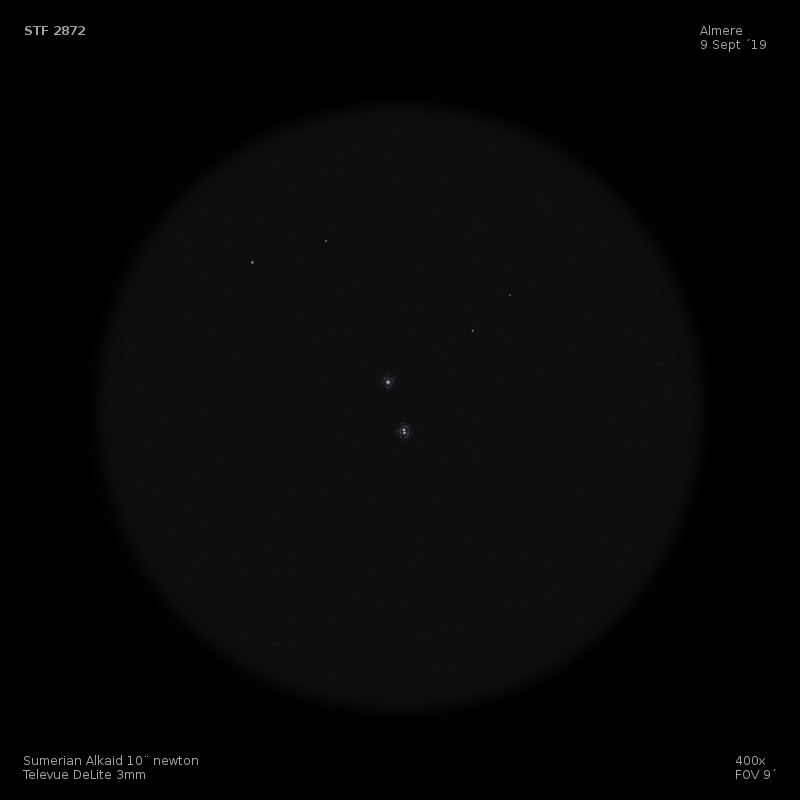 Regards, Martijn
Edited by cloudbuster, 10 September 2019 - 04:36 AM.