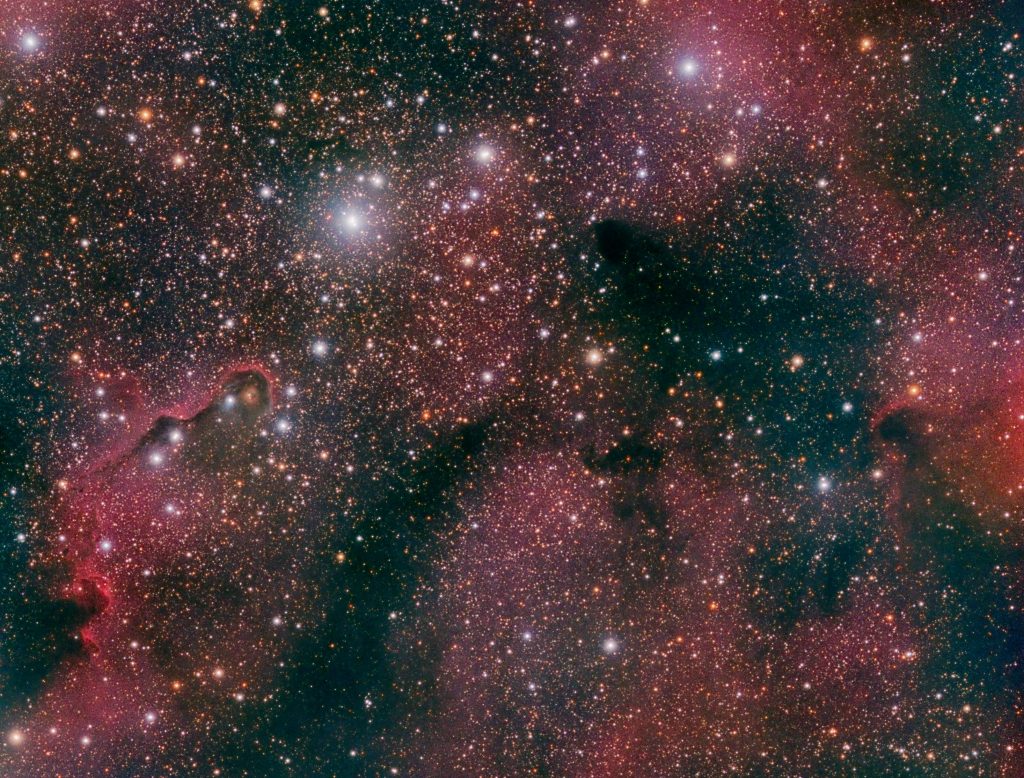 To me, the "trunk" looks more like E.T.'s finger than an elephant trunk, at least in this framing, but we will go with convention.

I got a tad more than three hours on this at the Almost Heaven Star Party and hoped that would be enough, especially considering how M16 did with half that time, but when I got home and started to process the data I decided that it could use more. Fortunately, the following weekend was clear and I managed another 3+ hours. That seemed to make a big difference in processing. The total is 7.3 hours. I'm assuming the AHSP data dominates the SNR contribution but the additional data from home really helped make it easier to stretch.
I'm all caught up on data now and between full moon week and clouds I'm not sure when the next chance will appear but it was fun to have lots of data to process for a while!
Edited by ac4lt, 12 September 2019 - 07:55 AM.