Hi,
I've recently started having problems with maintaining collimation on both sides of the meridian with my C11 EDGEHD and set out to recollimate as I have a number of times in the past. This time I don't seem to be getting the collimation results I expect, even staying on one side of the meridian. I start pretty far out of focus and get the secondary shadow centered and then get very close to focus to finish collimation. The problem is that when I get very close to focus the light doesn't collapse to a point but appears to flare out to the side at my best collimation attempts with the star centered in the FOV. I used meta guide to capture the picture close to focus below.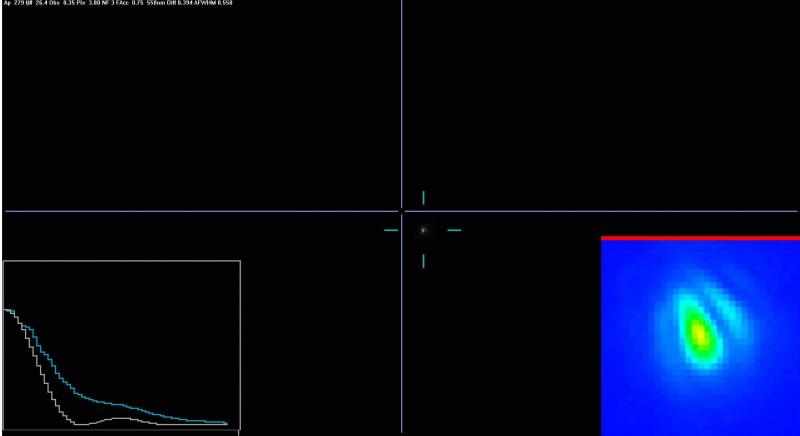 Am I right that something isn't right with the collimation and can you point me to whether this is just that I haven't sufficiently collimated it or is something askew that's preventing good collimation?
Thanks for any help with this.
John
Edited by Endymion, 13 September 2019 - 01:16 PM.