Photographed this one last night using my C9.25 and the colors were particularly vivid.
The primary is a G0 but I couldn't find the spectral properties for the secondary.
The color indexes for the components are +1.09 & +0.2.
These stars contrast nicely with the nearby orange star HD 345775 which has a color index of +1.47.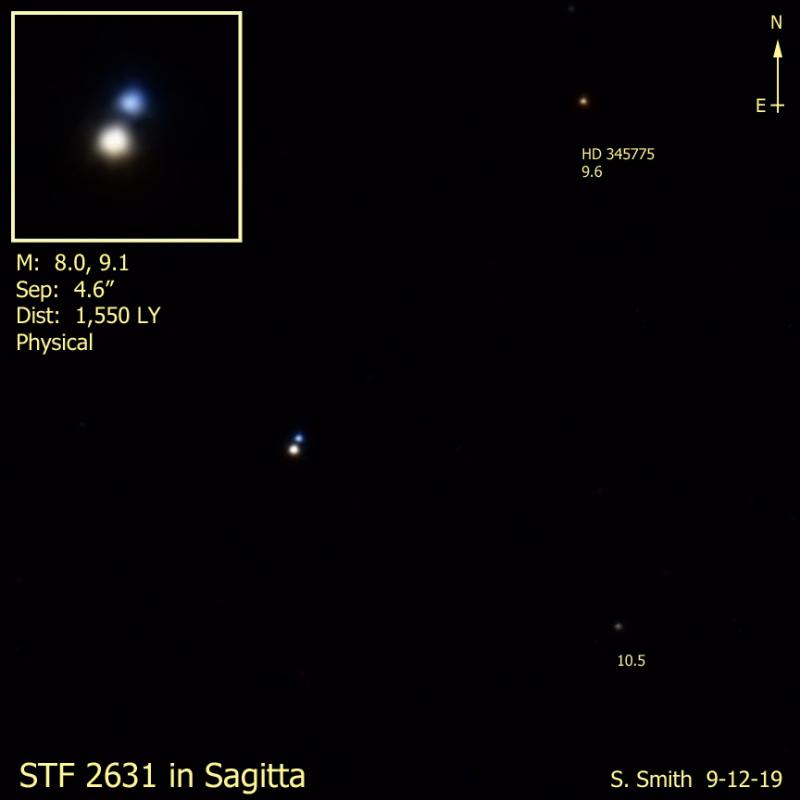 Edited by ssmith, 13 September 2019 - 05:13 PM.