Full Moon – 10:00pm EDT 9/13/2019
Telescope: 60mm Tasco Luminova @ f/11.7 (700mm)
Camera: Stock Canon 350D, no filter
Exposure: 20x1/500sec ISO 800 saved as RAW
Darks: Internal (Long Exposure Noise Reduction On)
Shutter: Manual remote switch using the mirror lock up & a 5-second delay
White Balance: Nebulosity Automatic
Software: Nebulosity, Registax, Photoshop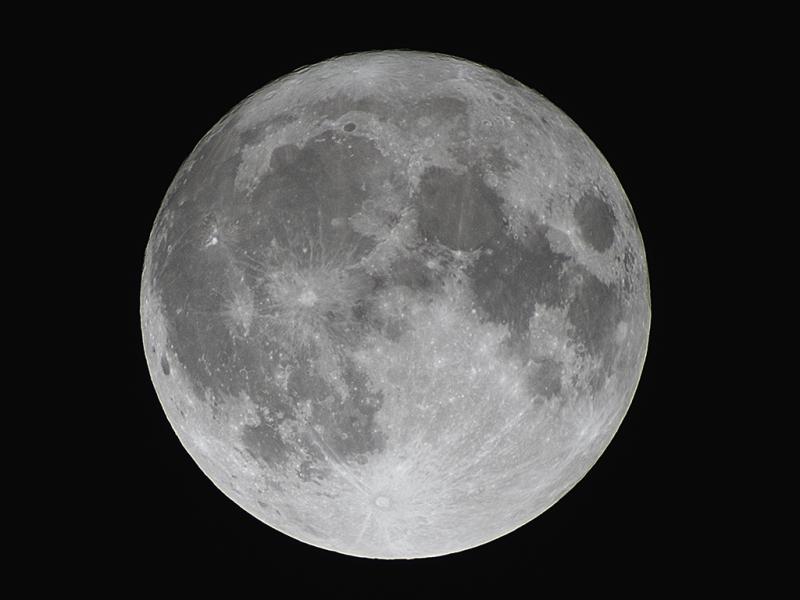 I'm getting ready to start a series of test images using my original Canon 350D as part of my back-to-basics series and I decided to start with the full moon. It has been a long time since I have used this camera and it will be fun revisiting my old friend with all that I have learned since the last time I've used it. As a bonus, I really like using my trusty old Tasco on its original wibbly wobbly mount!

I was really happy with this image set; it only took a couple of tries to get the focus and exposure set. If you look closely you can see the slender terminator sweeping over the moon's north pole, indicating that the moon is passing south if the Earth's shadow.