Great setup! What is that mount/tripod?
That's an Avalon T-pod, I think it's the 130 (I should know, but I don't). Edit: It's the 110. There are two other sizes the 90 and 110 130 (tripod)
The mount itself is a discmount DM-6. I was told I'd only need the DM4 (cheaper and lighter duty) but insofar as I am very intolerant of mount vibrations I bought "more than was recommended" which is usually a good thing to do.
It's a very fast setup and breakdown, ten minutes each way, and ideal for nights when the forecast or the moon leaves only one or two hours of viewing.
But the deluxe viewing is on a GEM. Here the 92 is riding on top of the GT130, which has its lens cap on, because the scopes take turns on solar. -GN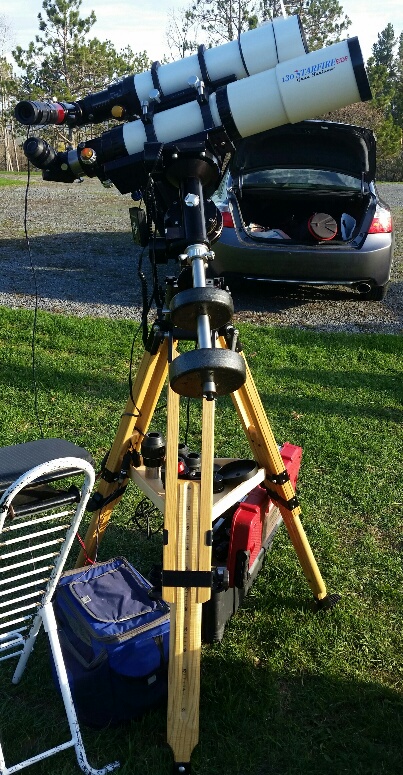 Edited by gnowellsct, 02 November 2019 - 08:28 PM.