Sharpcap has a dithering function and I am hoping that someone can help me with the settings. I've been experiencing some " Walking Noise" and I am hoping dithering will help. Problem is I don't know what my settings should be. I'm imaging on my C9.25 @ F/10 with an ASI294. I'm taking 1 minute exposures for now which I may increase to 2 minutes if my guiding holds up. When I dither at the settings in the screenshot my guiding goes from ~.7" to .8" or .9". I don't know how often or how many pixels I should be dithering at.
Anyone got any advice?
Thanks
John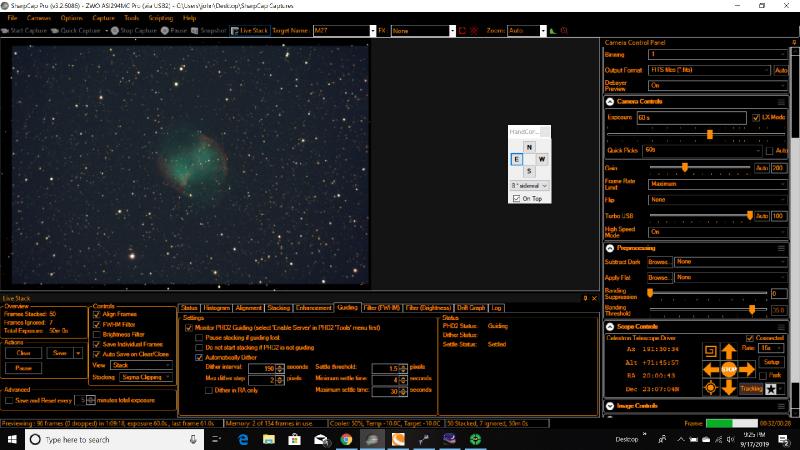 Edited by neaptide, 17 September 2019 - 09:53 PM.