I'm having a problem connecting my ASI 1200mm to PHD2. When I try to connect while using both the ASI 120 and my ZWO 294mc-p it only recognizes my ZWO 294.
I've traced the problem to the way the ASCOM ASI camera drivers are named in the profile. The file names for the drivers seems to be the problem. The files names were automatically generated by ASCOM. They carry the file names ASCOM ASI2 and ASI2_2. I've attached a screen capture of the file names.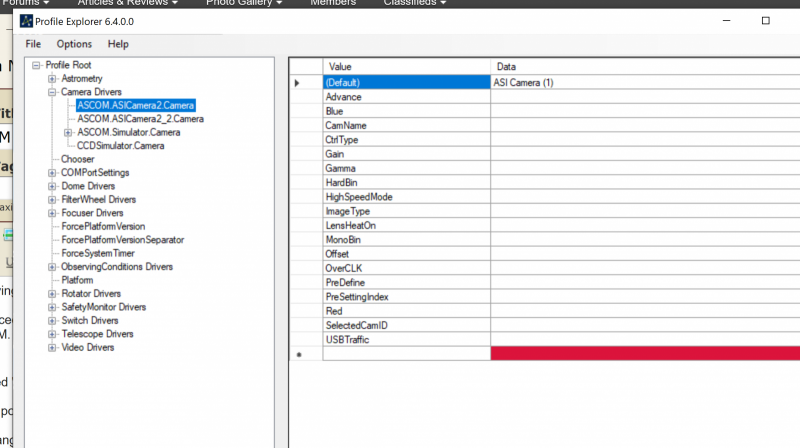 I had problems uploading the second image, but it essentially shows that the ASI2_2 file description shows ASI Camera (2).
I do not know how to change the file names or make the necessary changes to the files to ensure they work properly. Suggestions are more then welcomed.